Access to funding is crucial for small business owners. Boniface Chikwenhere is an artist, sculptor and entrepreneur based in Cape Town. His business is Unique Driftwood Creations, with a store at the V&A Waterfront. You'll find the Zimbabwean-born craftsman using driftwood and other materials to create abstract, one-of-a-kind sculptures. Most of his work is a celebration of wildlife or the human form. Here is how Yoco Capital has helped him.
The challenges of getting business funding
As a small business owner, Boniface knows all about the challenges when it comes to getting access to funding.
The challenges of acquiring capital are well documented. Long application processes, tons of paperwork and painful waiting periods with no guarantees of success. High fees and interest rates on successful loans, big monthly debit orders from financial institutions, restricted cash flow. The list goes on.
What if small business owners could say goodbye to all of that? What if there was a better way to access funds?
The alternative: Yoco Capital
The principle behind Yoco Capital is simple. Get Capital and pay as you get paid. Upon approval, your Capital cash advance is deposited into your account the next business day. That cash is yours to use as you wish, with no security or collateral required.
Different businesses need injections of capital for different reasons. Boniface has been so impressed with the service that he's already used Capital twice, using each advance to level up a different aspect of his business.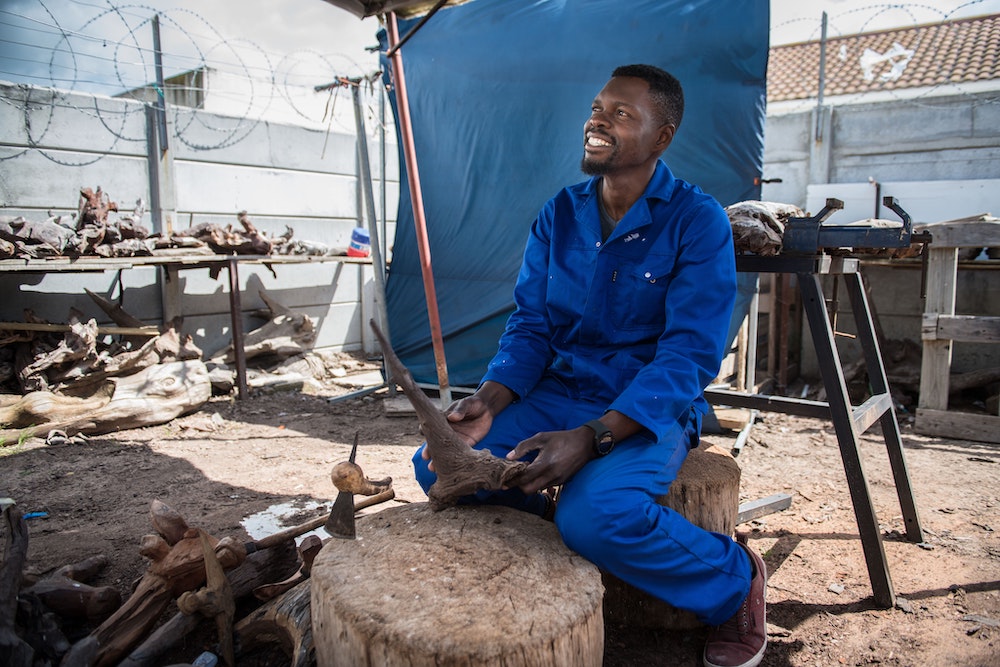 Unique Driftwood Creations is heavily reliant on raw materials for its success. Boniface is incredibly particular about the materials he uses to create his sculptures. The driftwood, found-wood and petrified wood he uses lies dead for decades, if not centuries.
For Boniface, this attaches a profound level of sentimental value to each piece of driftwood. There is a pressure to do justice to each example, sometimes studying a piece for two years or more before deciding how best to transform it. A stark contrast with the speed with which he received his cash after applying for a Capital advance.
Over the years, Boniface has established a network of people all over Southern Africa that search for these hidden treasures. In addition to his three permanent employees and one part-time staff member, Unique Driftwood Creations helps these 'harvesters' earn extra income. Currently, wood is used from his homeland of Zimbabwe, as well as Namibia, Malawi and South Africa. Each piece of wood is thoroughly cleaned and treated before being shaped into a work of art.
Such wood is hard to find and costly to source. He used his first advance to bring in a bulk order of raw materials, setting him up for the foreseeable future.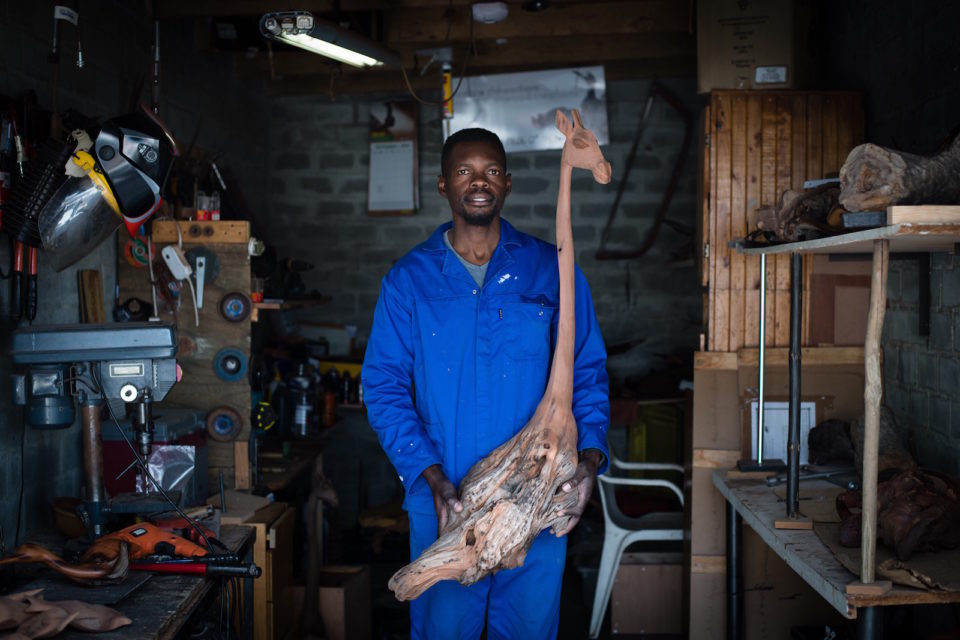 Delighted with the strides made due to the cash injection, Boniface didn't take long to apply for a second advance. "I'm making renovations in my shop, and also bought new Yoco hardware. My shop looks more professional and it's great for business."
When asked if there was anything surprising about the Yoco Capital offer, Boniface smiles. He points out that having only been a Yoco merchant for a less than a year, he didn't expect to receive such a great offer. He then proceeds to point out other aspects about the service that set it apart.
"It's a dignified application process that only takes a few minutes and within 24-48 hours, the Capital is already paid in. A hassle-free experience on a very friendly platform. I will continue to recommend it to as many of my peers as possible," he says. In the near future, Boniface aims to open his own gallery where he can perform live demonstrations of his skill. His determination is infectious; his vision ambitious. Unique Driftwood Creations is on its way to big things.
When entrepreneurs like Boniface have proper access to funds, they can transform their businesses. When thousands of businesses have benefitted from proper access to funds, they can transform South Africa.
Editor's note: This story was originally published in 2018 but updated in 2022 to reflect current information. Click here to visit our main website to learn more about Yoco Capital.