Cash flow – two words that shouldn't keep you up at night. Thanks to Yoco Capital, our unique, tailored take on the traditional business loan, you can give your business a healthy dose of cash to buy more stock, hire an extra set of hands, or revamp a tired storefront.  Here's everything you need to know:
Give your business a boost – fast
Apply in less than five minutes, and receive your Capital the next day. No paperwork, no unnecessary admin, no queues. Simply log on to the Yoco Business Portal or Yoco App to see if you qualify, and cha-ching – you're all set.
Flexible repayments, tailored to your business performance
We get it – some months are slower than others. Some businesses are seasonal. Sometimes it's all systems go…until they aren't. That's why we've set up repayments in a way that works with your business, not against it. When sales slow down, your repayments are adjusted accordingly. What's more, we'll never penalise you with late fees.
Automatically repay your advance every time you make a sale via Yoco
No monthly debit orders, no stressing about whether the payment will bounce. Instead, a fixed percentage of every sale goes towards repaying your Yoco Capital (whether you're trading via card machine or online payments). That's one less thing to worry about.
Yandisa Ntogonbwana, Start Team Lead, on how Yoco Capital enables entrepreneurs to thrive: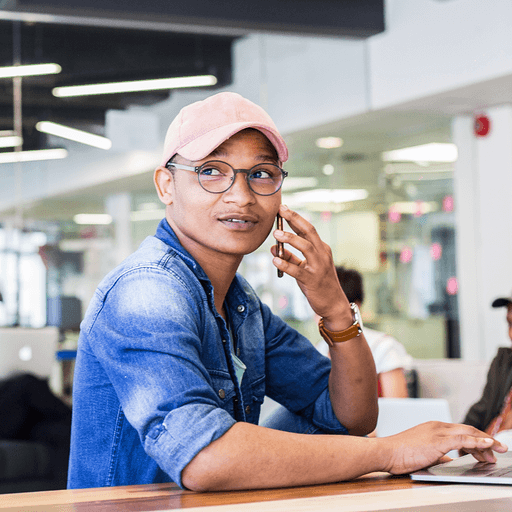 One flat fee, no fixed terms
All businesses are unique. Your repayments should be too. Cost to capital* is automatically calculated when you apply, and is based on the amount requested, the hold back rate (the percentage of each sale that's paid back), and your Yoco sales history.
Cost to capital* is the amount you pay in order to access your cash advance.
No paperwork or long waits
Applying for a business loan is a process traditionally fraught with anxiety, endless paperwork, and waiting on tenterhooks for approval. We know your time is precious – which is why we've made the entire process fast, efficient, and entirely online.
The more you sell, the more Yoco Capital is available to you
We reward booming businesses. Your Yoco Capital amount is directly based on sales made through Yoco card machines or online payments. The higher your sales amounts, the higher the amount you can access.
Give your business a leg up with Yoco Capital, by becoming a Yoco merchant. Sign up here.