Over the past six months we have hosted entrepreneurs and small business owners for a different kind of event. The kind that allows you to share your journey while learning from others. The kind that allows you to connect and trade with the people in different industries.
What is Yoco Meets?
Entrepreneurship can be scary and at times, overwhelming. We recognised that many entrepreneurs faced common challenges – from managing finances to to knowing where to start when planning their businesses. So we thought to ourselves, why not create a space to share journeys, challenges, ideas, insights and network?
Yoco meets, an empowering experience for entrepreneurs, started at the end of 2017.
We use this meet up to tap into the how of building a small business and what it means to be an entrepreneur in South Africa. Each entrepreneur is given an opportunity to showcase their products to the audience, share their business journey and their plans for the future. This informal pitch is used to set the tone for our mentorship element that follows.
Our sessions are designed to build a collective growth spirit among entrepreneurs. It's peer-to-peer business and entrepreneurship mentorship at its best. That also allows for real, actionable and valuable resource sharing, collaboration and trade. There are two Yoco Meets sessions a month, one in Cape Town and one in Joburg.
Who can attend?
The sessions are limited to 15 to 25 attendees each so that we keep the informal, close and connected atmosphere. Attendees are mainly entrepreneurs and small business owners who are looking to formalise and grow their businesses.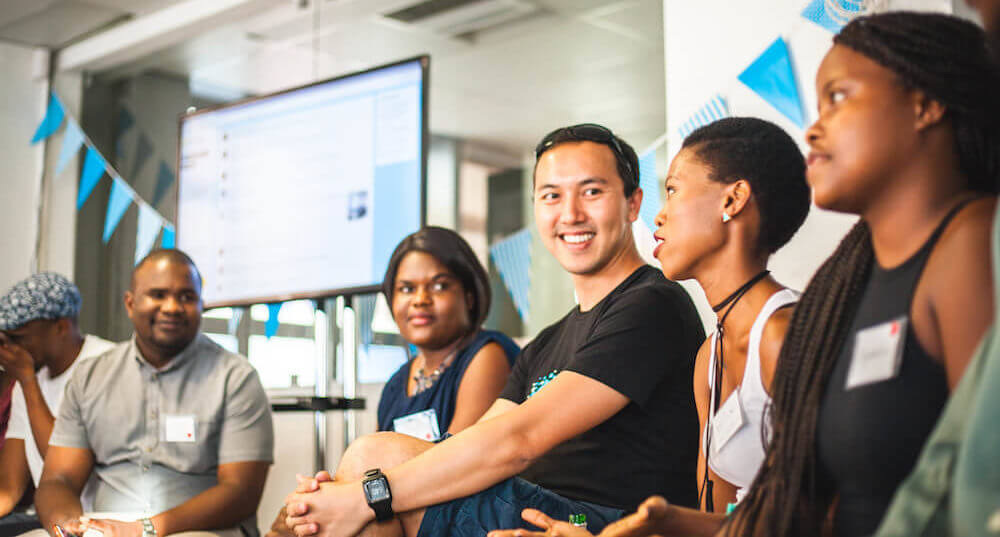 How it works
The meets are designed to emphasise the concept of community building in business and also helps us to communicate the value of growing together. They are made up of a product showcase, entrepreneur chat and networking and trade session.
Product Showcase
We give each entrepreneur 3 minutes to tell their story. They talk about the origin of their products, the journey of starting a business, the state of their business currently, and their plans for the future.  This informal product pitch allows the audience to give feedback on the business discussed. It facilitates peer mentorship and sharing of resources that may enable and empower the entrepreneurs themselves.
Entrepreneur Chat
Entrepreneurs discuss the process of starting, building and growing their small business. The chat includes a moderator who presents questions to the audience and facilitates an open discussion on that specific business' challenges, scenarios or strategies. This allows for a structured and directed conversation with actionable outcomes. It also allows for peer learning and mentorship which has real value for the entrepreneurs that attend the session.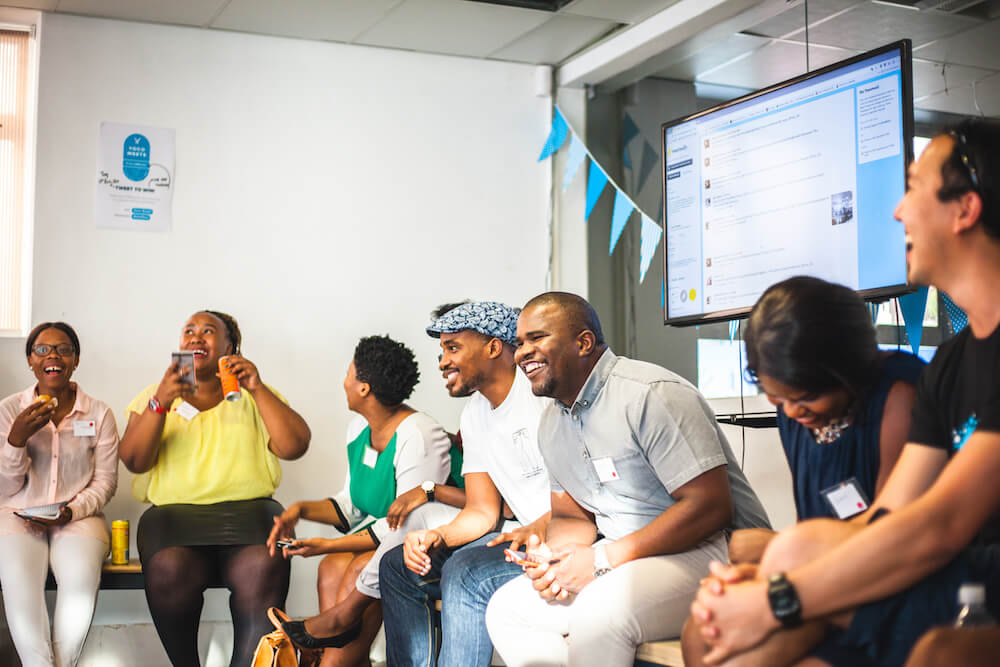 Networking and Trade
This is an open call for entrepreneurs to network and share resources between each other. We encourage trade and collaboration through this part of the experience.
What we've learned from hosting Yoco Meets
Our January Yoco Meets took place on the 16th in Joburg and 23rd in Cape Town. A big theme that came out was the need for finance workshops for SMB's as many entrepreneurs struggle with access to training and resources on how to manage finances in a new business. We are looking at hosting a finance workshop later this year to assist in filling this gap.
We host Yoco Meets once a month in Cape Town and Johannesburg. Visit our Facebook event page to register for our next Yoco Meets.