What began as a solo project in Robyn's apartment, Artclub and Friends is now one of Mzanzi's most iconic brands, wooing fans of unisex streetwear locally and abroad. Featured in the likes of i-D, highsnobiety, GQ, and more, the local brand is changing the face of SA fashion – one garment at a time. We chat to Founder and Creative Director Robyn Keyser about the runaway success that is Artclub and Friends.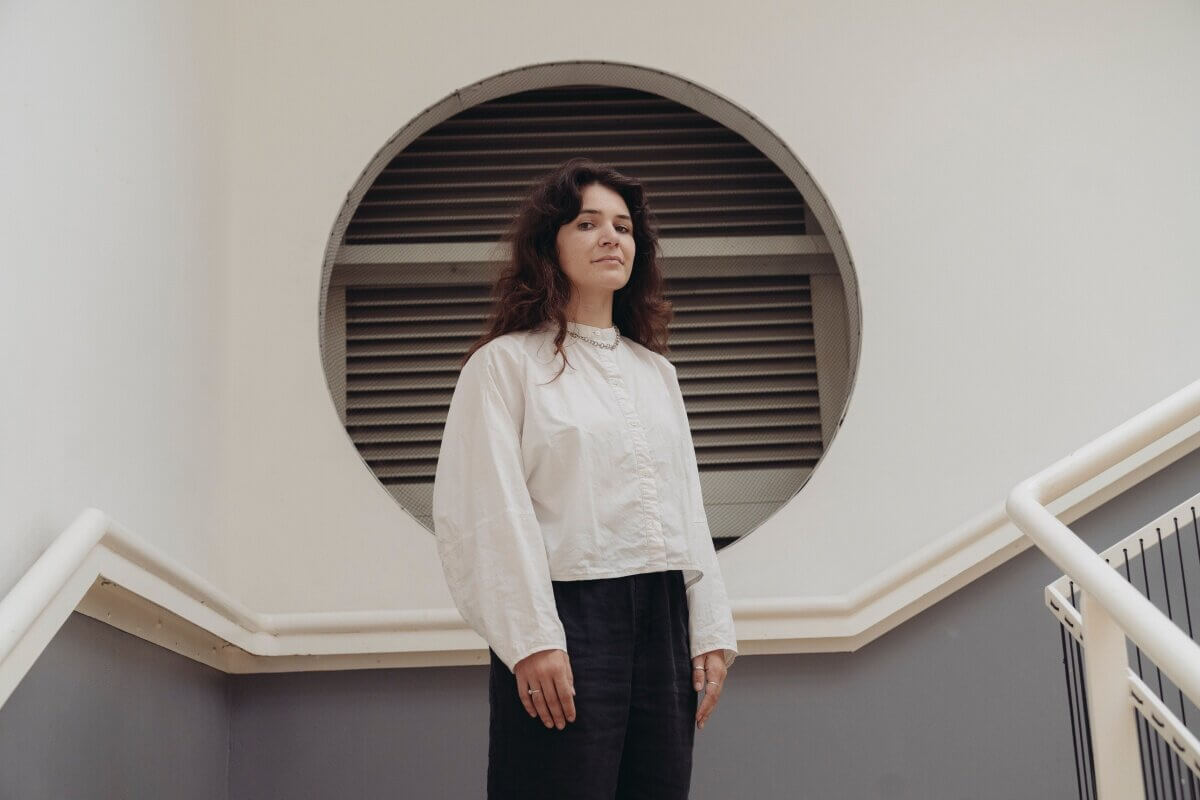 What did you want to create when you started Artclub and Friends?
When I started Artclub and Friends, I was 22 and the idea that I had when I started was actually way smaller than where we're at now. But the essence of why it started will never change, and that was to create a space that I couldn't find in the world, a place where artists are supported, seen and valued. And by artists, I'm talking about everyone who interacts or contributes in some way, from our pattern makers, to our printers, to the artists we collaborate with, right to the people that wear our clothes so beautifully out in the world. A brand that's not driven by the actual clothes we make, but by the people who make them and the people who wear them. I think we're very lucky to have that at the core of everything we do.
Growing a small business is notoriously difficult – what's something that's been particularly challenging for you?
It goes without saying that the most challenging time was lockdown because we were at a point where we were about to open our first store in Johannesburg. We had paid our deposit, our shop fittings, and all of the stock and it was supposed to open the weekend after what became the week the country went into lockdown. So we never actually got to open that store and we spent all of our savings on that. I was sitting with basically a frozen business that wasn't moving and all of our expenses kept going. 
And I had absolutely no experience navigating turbulent times. So it was very much a terrifying time to try and be brave and lean on all the incredible people I have around me for advice and support. Most days I didn't believe we were going to get through it. We overcame it by being completely transparent and open with our community and Artclub family and telling them what we were going through every step of the way. And I think, because of that transparency, we received an incredible amount of support. This meant that we were able to keep our head above water just long enough to make it through, and now we're in an incredibly privileged position to keep going.
Looking back at the success of Artclub and Friends so far, what are you most proud of?
I'm most proud of the collective growth of local, independent brands in South Africa and in Africa; of watching the changes that are happening in our industry. It gives me a lot of inspiration and joy, and it also means that when things are tough for us, there's something positive to take inspiration from and aspire towards. A lot of us are very connected to each other's journeys, which I don't feel was really even a thing when I started, it was kind of just catching on. So I'm really proud of all of us, and I hope everybody gets to where they want to be.
Making it as a small business in Mzansi also means that you get to inspire aspiring #Underdogs. What advice would you give to other small business owners who're starting out?
Take the time to really understand why you want to do what you're doing. A lot of people know that they don't want to work for someone else or they want to have something that belongs to them. But, the 'why?' – the reason you're doing what you're doing – is the most important thing. The operations and the products and the service and how it happens all have to be guided by your 'why'. And I think a lot of us rush gaining an understanding of or defining the 'why'. 
What gets you out of bed when the going gets tough?
Definitely our team. The people I work with make it worth getting out of bed even on the days that are really difficult. And that's something I'm super grateful for, to always have a reason to get up and go, for them.
This piece was compiled and edited by Liesl Sadie.