Located on the tree-lined 4th Avenue in Linden, Johannesburg, MBV Emporium is a small space with a lot of character. Inside you'll find a variety of furniture, decor, and curios that range from the retro to bohemian on display, in a shop filled with the sounds of old French jazz and the scents of rose and sandalwood, all curated by the owner Vanessa Govender.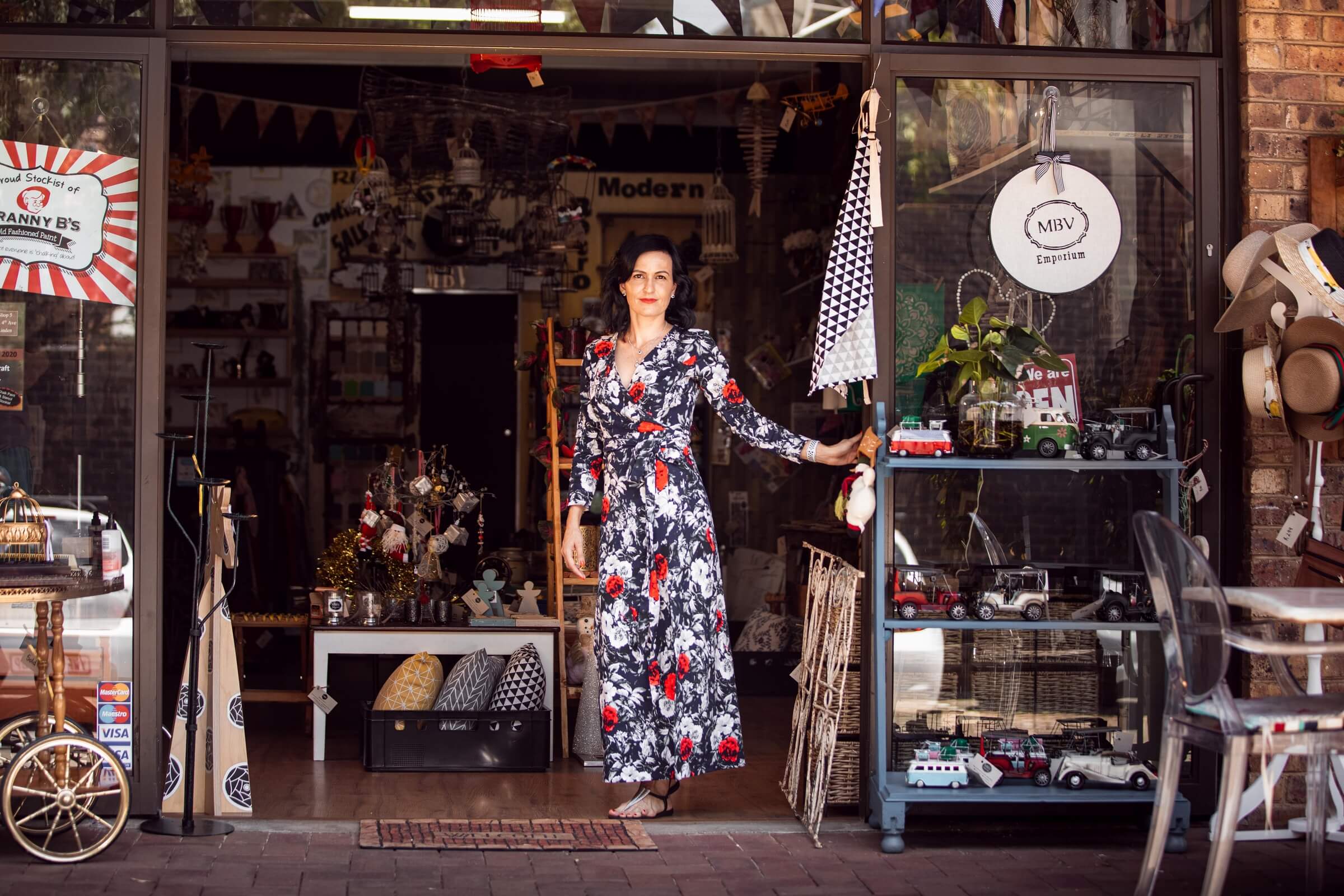 The shop is a long-standing dream of Vanessa's, one that she's held onto despite finding success in the fast-paced corporate world. Although she always had a knack for buying and selling things, having sourced and imported goods such as scarves, clothes, and jewelry from Thailand with a friend in 2010 as a side-business, Vanessa had been traveling extensively and lived abroad before returning to South Africa and continuing in the corporate world, leaving her little time to start a full-time business.
While Vanessa had begun to sow the seeds for what was to become MBV Emporium while still working, it was the start of lockdown in 2020 that would give her the push to take the leap of quitting her job and running the business full-time. "When lockdown started and the president said we couldn't go to work I jumped out of my chair with joy, so my husband said that when the lockdown is finished I shouldn't go back to work! I loved my job, but I was so over it," she explains.
With Vanessa's employer facing difficulties due to the lockdown, she decided to leave the company ensuring other members of her team could stay on, allowing her to focus on starting running MBV Emporium full-time. Once lockdown regulations allowed, she had a wooden studio built in her backyard and began sourcing items to fill it with. These she then would advertise online using platforms like Facebook Marketplace and Gumtree. "All these weird and wonderful people started to come to visit me at my shop. And people started buying!" she notes excitedly.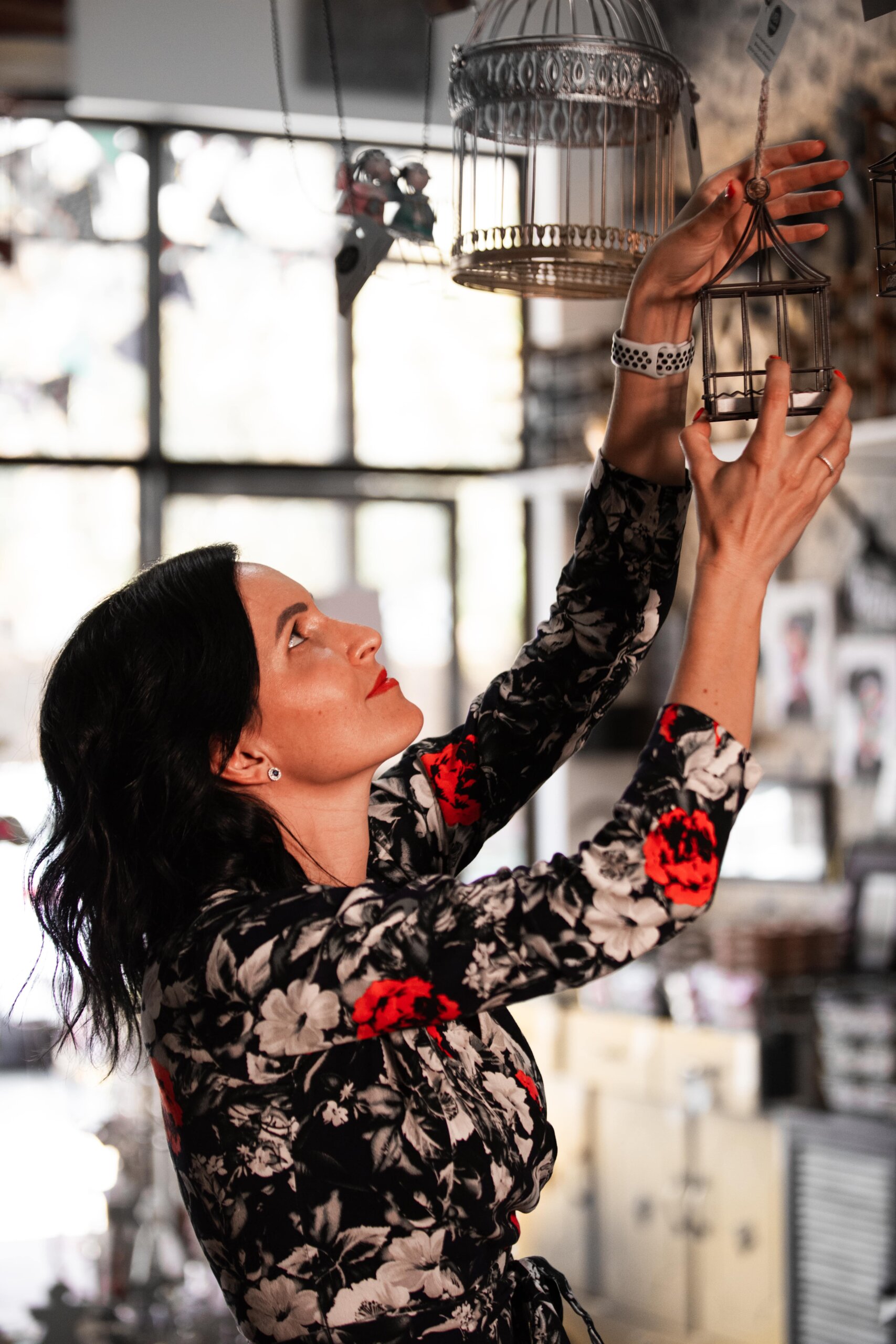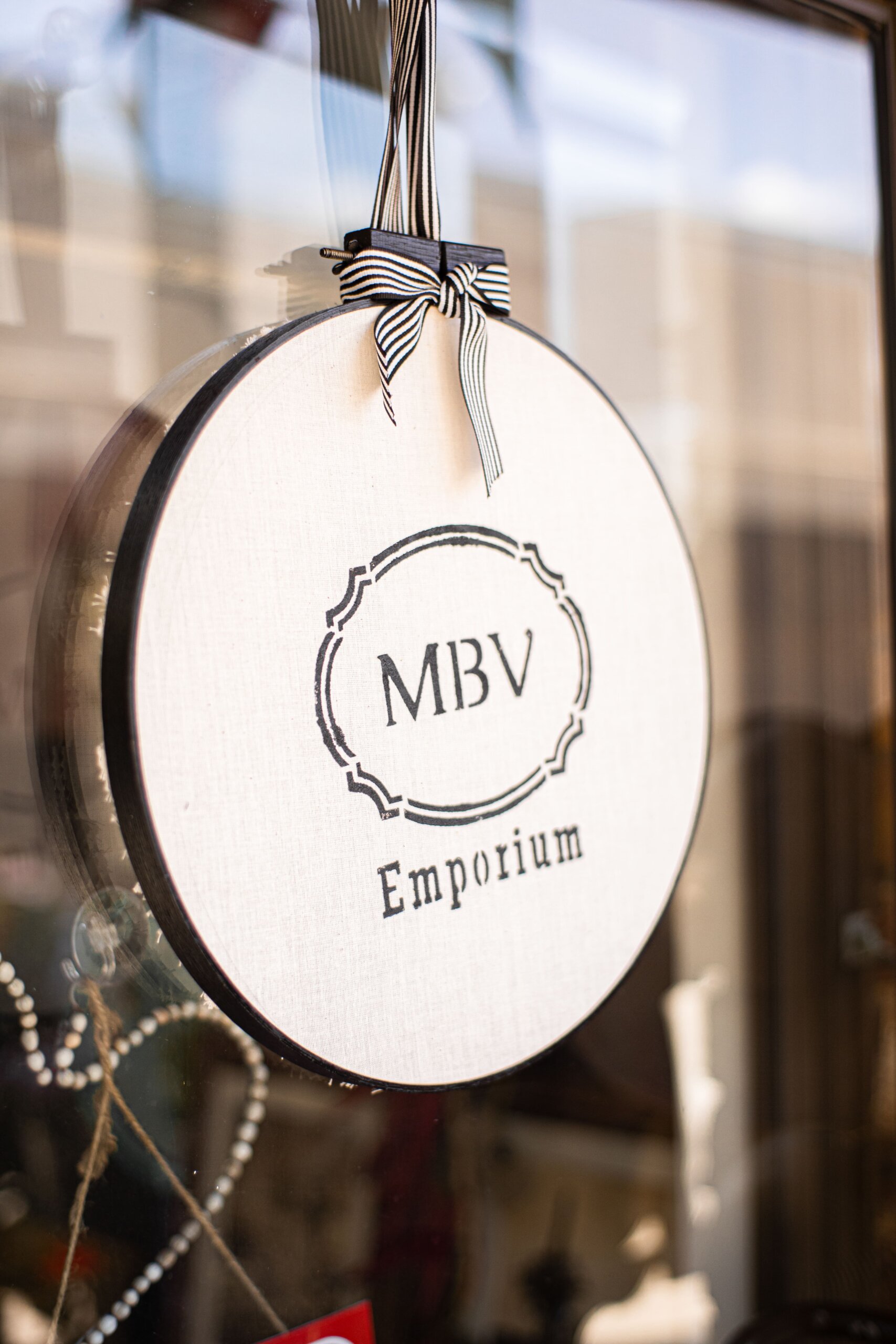 With a growing, loyal following, Vanessa soon needed to expand. Having initially considered a warehouse, she decided to think outside of the box and bought an army tent which she turned into a space for painting and refurbishing decor and furniture. Demand kept growing and by October 2020 the time had come to finally get her own commercial space.
A self-described farm-girl, Vanessa grew up in a small town outside of Heidelberg called Rensburg with a family that was passionate about collecting, often visiting markets and auctions on the lookout for collectibles such as art and sculptures from Africa and Asia. Being drawn to the more bohemian, retro, and vintage items, she amassed a formidable collection herself and eventually realised that she would need to sell some items, sparking the idea for MBV Emporium. The name comes from "Meraki by V" where V stands for Vanessa and Meraki is referring to a modern Greek word that is used to describe what happens when you leave a piece of yourself (like your soul, creativity, or love) in your work. She calls her business an emporium because anything and everything is available.
Vanessa's goal is to provide her customers with unique and interesting pieces at affordable prices. "I would buy the stuff at markets and auctions and over the years I realised it's actually expensive to buy in the shop and it doesn't have to be. I tried to sell conversation starters for your house that will get people asking where'd you get that when they visit your house." Apart from conversation starters, Vanessa also sells the chalk paint she uses to repaint furniture as well as gives workshops on how to use them, has an in-house carpenter who can refurbish furniture, and offers interior design and styling services.
While the business initially was based on Vanessa's personal style, she soon realised that people's tastes differ and that her offerings need to be guided by research. "In the beginning, I bought everything that I liked and it's not to say that if I like something everyone else is going to like it. So I've watched the trends and follow them and now I buy what everybody likes," she explains, continuing that "everything in the shop is either retro, boho, vintage, antique, modern and mostly salvaged."
While visiting MBV Emporium with its many beautiful pieces is bound to amaze visitors, it is easy to forget the hard work that Vanessa and her team have to do in order for it to look that way and the challenge finding such a team involves. "Often I need to pick up 100kgs, it's heavy stuff! I load and unload trailers, sometimes it's very difficult to get to the places where I'm buying things from. Sometimes we go out to farms very far away just to pick up things. We find things in lots of weird and wonderful places. If it was easy to obtain, everybody would be selling it. So I need to find manpower and the right people to join my team and I found that to be very difficult."
Although Vanessa has seen amazing growth in her business since going at it full-time in March 2020 she continues to look for opportunities to grow her business and expand her offerings, including sourcing kitchenware for her clients. "I imported some of my ceramics from Asia and they've done very well with my clients such as Annelien from Boerekos with a Twist, the Takealot canteen, Netcare canteen, deKat kitchen who all get their bakeware and ceramics from me. So I want to share that with everyone else and I'll be distributing those through Takealot," adding that she is also in the process of making her physical shop available online, "I've started uploading everything, I want to be more active online. I will always have a shop. People need to smell, feel, and walk around. If I don't have a shop I might as well sell heater valves, why sell this beautiful stuff if I can't showcase it!?!" She is also excited to open another branch in Somerset West in January.
For Vanessa, one of her greatest rewards of starting MBV Emporium has been the wonderful variety of people she has gotten to meet. "Having worked in corporate for so long, it's a harsh place. It can be very soul-destroying. I loved my job but now I've realised that there are some very nice, normal people in the world! And I love working with these people," she says joyfully, adding that "from meeting so many different people ranging from professors and teachers to housewives and beauticians, my world has grown so much in one year and I've learned more about people around me, about myself, which has been amazing!" She welcomes the constructive feedback she receives from customers and takes it to heart but also loves it when clients like or share her work on social media.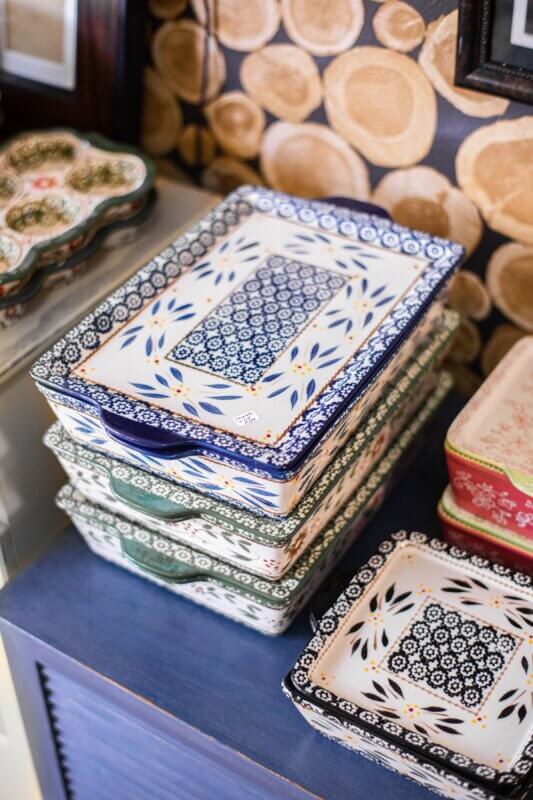 As a small business owner, Vanessa is delighted by even the smallest purchase and will often celebrate a good sales day with the rest of her team. "Every time someone buys from a small business, even if it's a hundred rand purchase, somebody is doing a happy dance. That's exactly what I do, I'll look at my Yoco report and I'll see that somebody just bought something and after a busy Saturday when there have been a lot of customers I take my assistance and we dance because we are so happy!" It is this personal connection that she says gets lost when you visit a big retail store.
Having first used Yoco when selling from her home-studio due to the costs of depositing cash and the convenience of being able to offer card services with no monthly fees, Vanessa has since upgraded to the Yoco Neo due to its ease of use and standalone functionality. "The first thing I did when I moved into the shop was to buy the Neo machine and that thing is awesome. You don't need a phone for it, you just put the amount in, tap the card and it's off. I've had no problems. I love the service!"  
Having nearly completed her first year running MBV Emporium, Vanessa is not shy to admit that she has made some mistakes along the way, but as they were great lessons, she wouldn't do anything differently given the chance.