Drama, charm, and authenticity are the things that make The Timeless Closet special to its niche market. Walk into a serene setting, neatly tucked behind an intricately carved wooden door, along Durban's buzzing Innes Road, take two steps and you will have arrived at the boutique. Here, you will find business woman and self-made designer, Thilo Moodley, ready to assist with your perfect fit.
Building the closet
The Timeless Closet began in 2011 when Thilo's journey into fashion was sparked by her impressed colleagues and friends. "Whenever I wore something, someone would always ask, 'Where did you get that from?' and that's how it started," she reminisces.
During her travels she would source unique items that were hard to get in local stores. She explains: "Before I left the corporate world to do this, I found a place in China that had the most amazing clothes, and stuff that we never found here [South Africa]." Every three months, she jetted overseas and returned with items to sell, while donning pieces herself.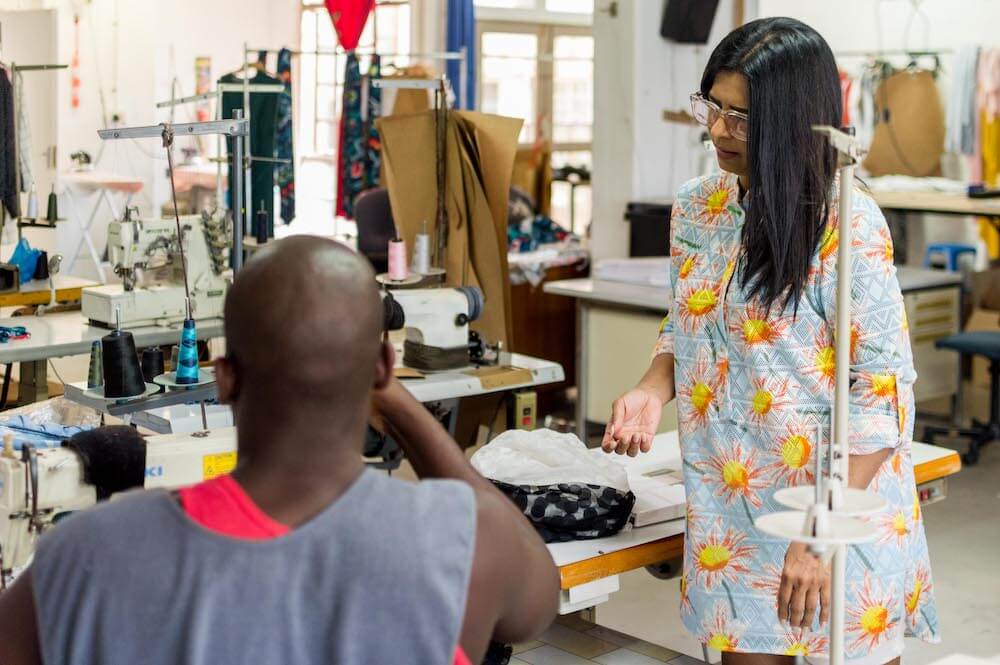 As she juggled corporate life with her business as a small-time fashion adventurer and retailer, it was clear to her that clothing was to be her full-time pursuit. She et up shop, focusing all her energy on creating items to suit her ideal style, and scaled down to source materials in the country. "For the last two years, I decided to manufacture locally," she says.
Thilo's edge
Thilo uses clothing to affirm her own, and her client's identity, stating that, "It's not about the trends; it's all about that individual and what they like."
From a witchy black lace dress paired with a large brim hat, to high-waist pants with stylish flaring ends, and dresses which pop in colour and slip onto all body types, The Timeless Closet is a treasure trove of fabulous outfits.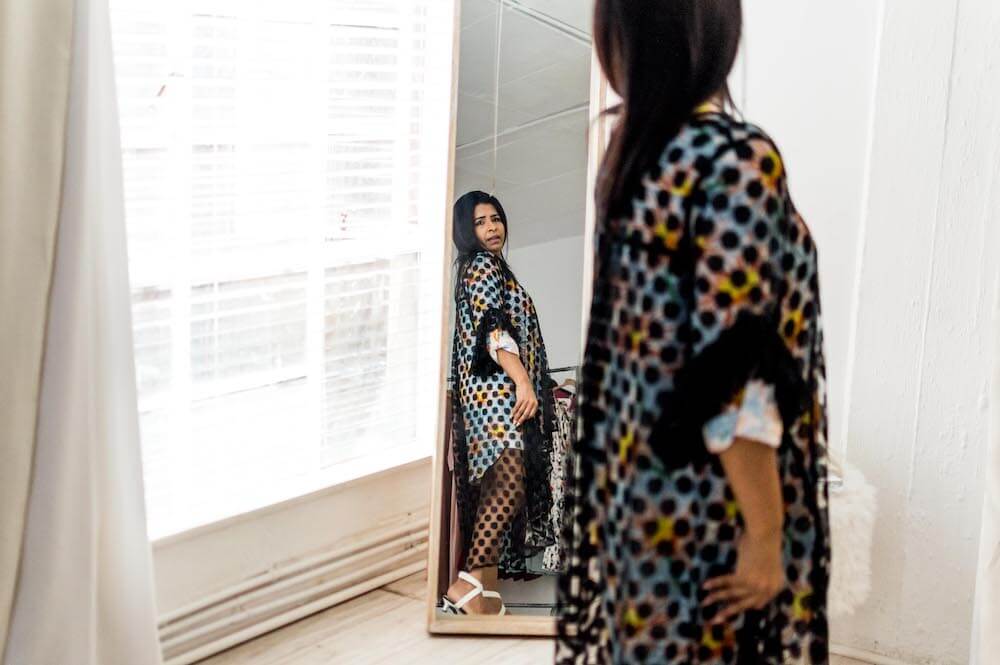 Catering to women 35 and up, she wants to give them clothing she would want for herself: "I give you that little bit of a sexy element," she explains. "I cater for all sizes, all shapes. It's tailor made for you."
She finds reward in her clients' positive feedback: "You know the most amazing thing that I found is that when a client goes out to a function, someone will stop them and ask them, 'Where did you get that from?' and you know, it just helps with confidence." The ethos of The Timeless Closet is classy and accessible. Thilo attributes her growth to fresh designs and accessible prices, stating that they are "different, and also quality."
"My prices are are very affordable compared to the large branded retail stores. You would find a shirt there for R500, R600, R800, and you'd pay R380, R480 by me." Much like editions of art, her items are once off: "I don't make loads. I make five of each design. Sometimes I repeat but with different fabrics."
Challenges
Since the start of her business venture, small bumps have always presented themselves.
Thilo is hands-on, she is the only person on the floor, running marketing, with the exception of her daughter Dianka, as well as collecting and dispatching sale orders. External and internal challenges persist, but Thilo has managed to keep everything in check, through her love for her small business. "The Timeless Closet stands out from most boutiques, I see clients after hours, so if you want to come in after work, that helps a lot," testifying to her commitment.
Business advice
She ensures regular sales through visibility: "I have found that you have to market, market, market, market," she says. "And if I do not market, I do not get business. That's the bottom line." With over 7 500 followers on Facebook, and 5 000 on Instagram, she has found her means of advertising new designs: "I am very, very active. You see me on WhatsApp, Instagram, and Facebook."
At her shop she is attentive to everyone who enters. "I see you on Facebook and I have come to look around," a customer chimes, and Thilo is on her feet, pulling garments out for the walk-in to try. When asked what she might say to aspiring entrepreneurs: "You have to pursue it. You have to not stop. You have to keep going. If you are passionate about it you'll find your niche market, you'll make it work."
Building and growing
She is inspired by her own style, and the extravagance of fashion. "It's all about drama," she reiterates. All her designs stem from her clients' desire to feel comfortable and stylish.
A year and a half ago, The Timeless Closet moved to its new Innes Road concept house, with a spa, beautician, restaurant, and of course, Thilo's shop. "It's a one-stop shop," she explains. She is getting ready for the December shopping rush, and will be part of an initiative by Yoco to help small businesses over the festive season (coming soon). Give Thilo a visit, and find a dress, top, or stylish pants for your comfortable couture needs, knowing that they are incepted and made locally at The Timeless Closet.