It's pretty clear that Easter sales for chocolate skyrocket (whoever came up with the idea of a rabbit delivering chocolate is a sales genius), but did you know that sales of other items go up too? Holiday time attracts more people to the shops and encourages an increase in spending across many different products and services – not only the ones you'd expect. There are simple things that you can do, no matter the type or size of your business, to help these customers choose you above others.
Here's six easy ways help your small business increase sales over the Easter period.
1. Understand your customers
During the holidays many people enjoy spending time with their families, relaxing, going on trips and eating out. Keep in mind that sales of chocolate, groceries and food increase as people are entertaining at home. Clothing and furniture also become more popular because shoppers have more free time to browse and make larger purchases.
Along with that, restaurants and places like B & B's and hotels see more sales as many holiday makers take the long weekend to spend time with their family and friends.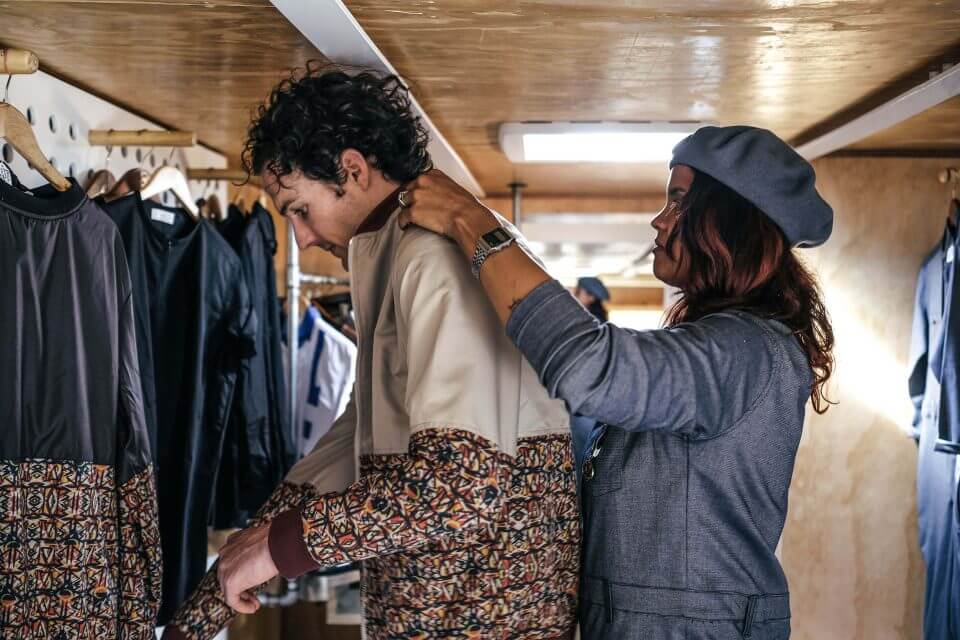 How this helps: Meeting customers' needs
Understanding the headspace your customers are in allows you to cater to their needs and make sure that what they want is available to them. For example, perhaps someone needs new tyres before going on a long trip or games to keep the kids entertained. Or maybe a customer buying hot cross buns is also looking for tea.
By promoting the relevant items more actively you will encourage customers to choose your store, because they know they will be able to get what they need for their holiday period. Who knows, they might even buy something else while they're there!
2. Special Easter offers
Who doesn't love a discount or getting a little something for free? Specials encourage customers to choose your store over others because they get more value when they make a purchase.
A free Easter egg when you buy certain items can work for any business in any industry. Other ideas include a lucky draw for customers shopping over the Easter period, or a discount on family holidays if you're a travel company.
You could have offers specific to the Easter weekend, as well as promotions leading up to it.
How this helps: Increasing traffic and incentivising purchases
Discounts and special offers increase traffic to your store, and sales, because everybody is looking to save some money. Offers with time constraints, like Easter promotions, also encourage customers to buy sooner rather than later because they don't want to lose out on the offer.
3. Product bundles
A specific type of offer that's often successful around the holidays is a product bundle.
For example, pairing two different chocolates together at a special price encourages people to buy more than they had originally planned. You could also pair up complimentary items, such as an eyebrow wax and speckled egg manicure, or bunny pyjamas and slippers.
How this helps: Up-selling and cross-selling
By bundling products together you encourage customers to spend more money. If the bundles are well thought out it will make their shopping experience faster and easier, because they don't have to go to multiple places to get what they need.
You are also creating an opportunity to up-sell and cross-sell items and expose customers to new products or services in your range.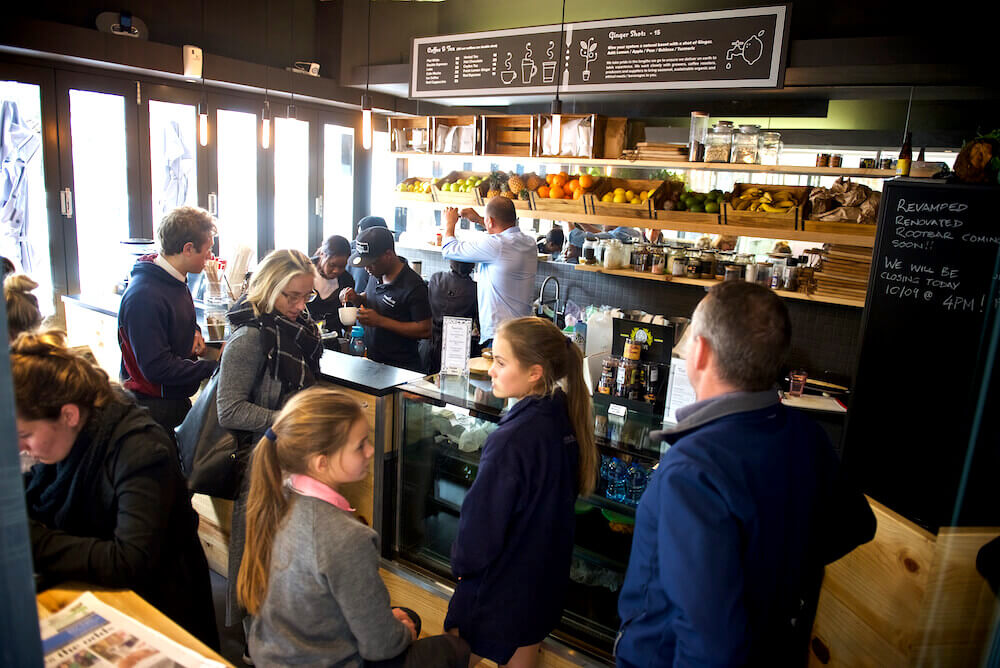 4. Make your offers known
People won't know you have Easter deals if you don't tell them. Be sure to communicate your offers through channels that your audiences use. Include the start and end dates so that nobody misses out – it's a limited time offer so you want as many people to know about it as possible before it's over!
Some ways you can go about this are:
Email
Send the details of any specials to your existing customer database and anyone else you think might be interested.
Social media
Platforms like Facebook, Twitter and Instagram are great for reaching a large audience. Images work well because they showcase what's on offer. Using trending hashtags on Twitter and Instagram will get your posts more reach (#Easter #Easter2017 #EasterGoodies… you get the idea).
You can also play around with Facebook and Instagram ads to reach a larger audience. See the how-to here.
In-store
Bear in mind that there are customers who will simply wander into your store without seeing any of the online marketing. Simple things like having your offer displayed in your store window, inside the store and on stickers on the actual products make these customers more aware of the deals they can cash in on.
How this helps: Awareness and traffic
There is no use in having specials if nobody knows about them. A combination of online and offline communication is a good way to reach a wide range of existing and potential customers and let them know what you're up to. An interesting display in your store window increases traffic to your store as it captures the attention of passers-by – especially true in shopping malls and busy areas!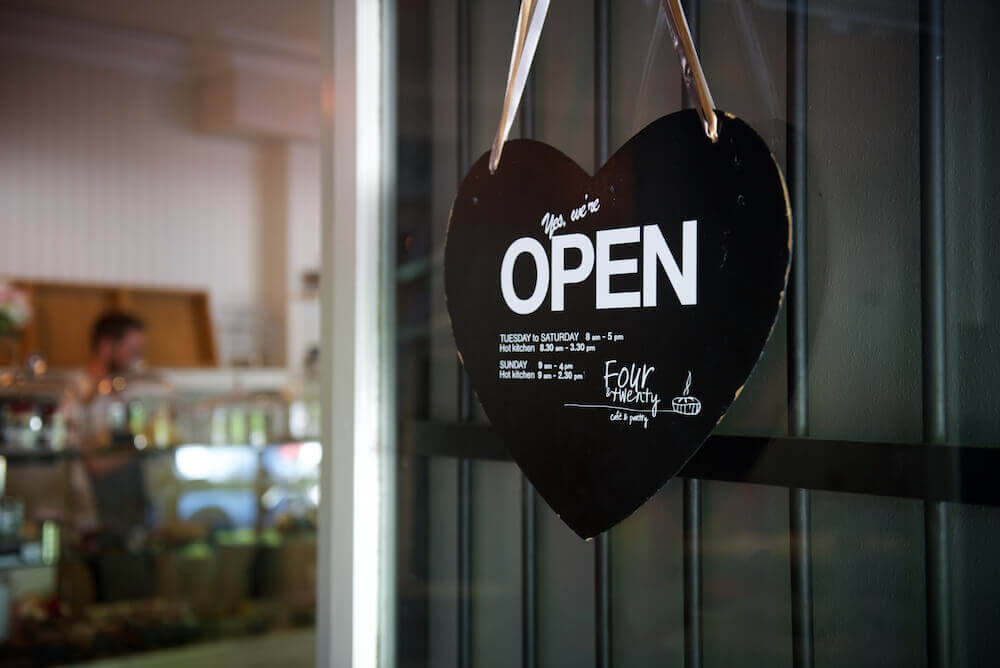 5. Make your operating hours known
It my sound ridiculously simple, but trust us, there is often quite a bit of confusion around long weekends and public holidays. If you're staying open it's good to make your times clear in all your communication – from social media to emails to your store front.
How this helps: People know you're there for them
You won't lose out on business because customers assumed you would be closed.
6. Make sure you're using Yoco!
Yoco card machines work using a Wifi signal, which is faster than traditional card payment terminals (Yoco Family member Rootbar cut their transaction time from 60 seconds to 10).
How this helps: Speeding up queues
Queues are generally longer than usual over the busy Easter period – and the longer customers have to wait the grumpier they get. Faster transactions means your queues move faster, meaning you not only keep customers in good spirits but get to make more sales in a day.
The Yoco App and Business Intelligence Portal allow you track all your sales, know how many products you sold, what your best selling item was and what time of the day you sold the most.
How this helps: Knowledge is power
Because this information is real time, you are able to know exactly how you're performing and adjust your strategy. You can also use this information to predict trends for next year's Easter sales!
Sign up on our website and get transacting in four days.