It has been a time of growth for Niki and Ellen van Velden, the mother-daughter business duo of Manifest Yoga Studio in Umhlanga, Durban. The pair recently opened their studio to the public in March earlier this year. Walk into their space and be welcomed by a bohemian-chic set up, with minimalistic charm, ready to clear busy minds. From yachting overseas and overcoming self-doubt, to launching their own yoga and accessories line, and now a studio, these two are finding the balance in their small business and personal lives.
Niki and Ellen have been in the yoga world for several years. "We were both teaching, but all over in different places. We were teaching in other studios and we were teaching a lot of private classes," Niki remembers. "It was always our intention to eventually find a space and set up our own studio."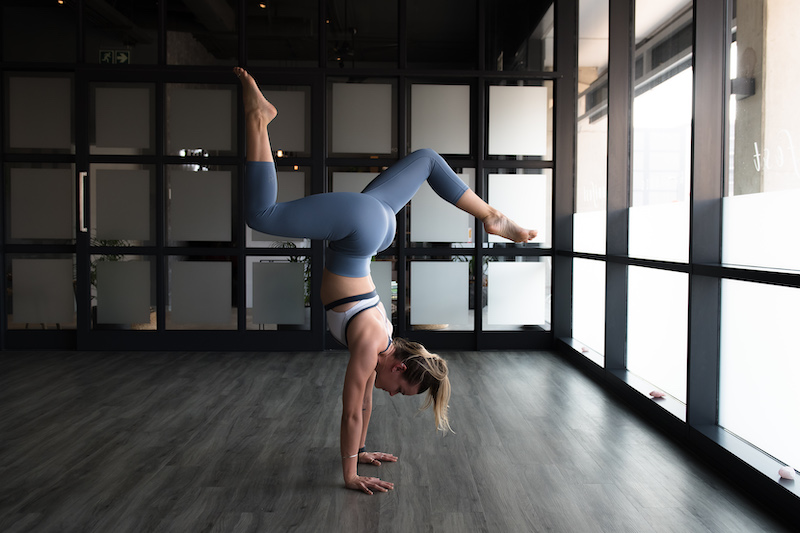 It took the pair a few years to build their own clientele and reputation, and only just over a month to create their magical studio. "Finding a space and signing a lease took four weeks. It was just an empty space. We built this entire thing and opened our doors literally within a month," Niki says.
It is an exciting development that comes with its perks as Durban's yoga studio scene is not as saturated as Cape Town's. "Cape Town is much more ahead," Niki tells us, "Ellen and I have been teaching for five years and Ellen's got a big natural following," Niki comments, "when we opened the doors to this, [people] started crawling in."
Their personal connection to yoga
Niki – who is also a photographer, blogger, and mother of two – is introspective and ambitious. She uses her yoga as a platform for wellness and healing, through her Metaphysics and Meditation sessions. With a degree in Metaphysics, her classes go into "what it means to live in a vibrational universe and how you are the creator of your reality" as boldly stated in their advertising. People who attend her classes are asked to bring a pen and notepad for philosophical discussions that often happen alongside meditation.
Before opening the Manifest studio, Ellen worked on yachts. On the Yoga South Africa podcast with Tarryn James she says, "I had just been overseas. It was quite a dark space in my life for me. I came back and I was riddled with self-hatred, and allergies. I physically wasn't myself, so my mum suggested yoga to me."
Ellen's six-month journey to self-love and discovery started then, and her evolution and interest in the Yoga lifestyle only intensified.
Together, they started teacher training and kept the ball rolling as their handmade armbands gained traction with peers. Soon after, their online shop – PLAY.MOVE.BREATHE – was launched to sell their sports and yoga accessories. The accessories business continued to grow and they introduced new stock, such as liforme yoga mats (they are only store in South Africa who sells these) to foam rollers, bags and oils.
"We've been really surprised by how incredible our shop has done," says Niki. Since the shop's inception in 2015 their business journey has been synonymous with their yoga practice.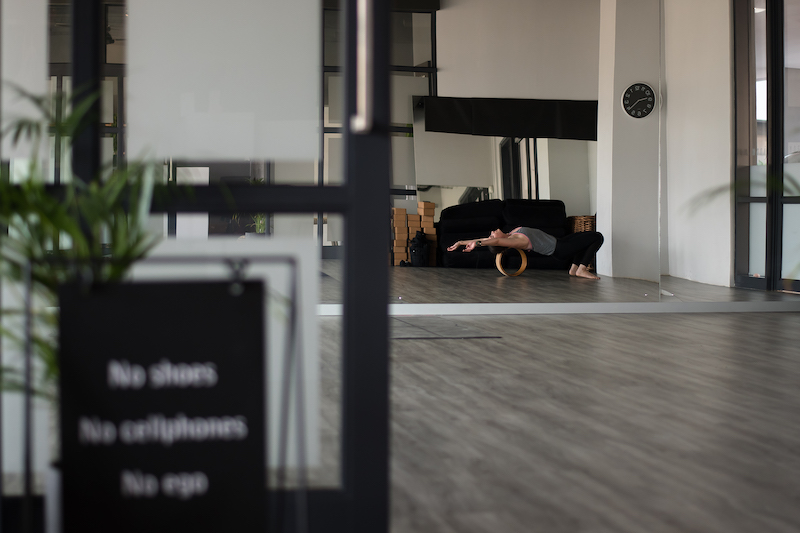 Getting savvy online
Until now their store has been exclusively online. Ellen, who could be classified as Gen Z, and her mother, are 21st century business savvy. By using the tools of the millennial game to build a strong brand, and online presence, their ability to build a foundation that sustains them has been successful.
E-commerce sites such as Shopify and PayPal have assisted in their set up and they use Instagram and Facebook in a way that resonates with their ethos.
"Let it be organic," Ellen remarks, when discussing how to grow an Instagram page. "It actually really works, the minute we announced we were opening, every person that was excited, shared it on their page and then that gets seen by thousands of people."
Using your community
The power of their community and engagement with people offline and online has been pivotal to their business. Their relationships with other yoga instructors in South Africa is apparent when they give examples of people they've worked with, or classes they've attended. From Underburg to the Western Cape and Johannesburg, Niki and Ellen have been across country to see the best studios. Spaces such as The Toolbox in Berea, with its owners Sizwe and Zamo Mji, to Ellen's best friend the owner of Wild Thing in Cape Town and Dominique Roux, who used to run a studio in Durban, are part of their strong yoga network.
"We have a little group of the four of us on Instagram," Ellen says, "I think it's just by gathering and working together there's a cool sense of community and everyone is pretty friendly."
Niki and Ellen are at their new studio six days a week. "When we found a space we just said we want it to first of all make yoga affordable, because more people needed it. And we wanted to create the most beautiful studio in Africa," Niki explains. Manifest Yoga Studio wants people to find a home, to sign up for a year and feel like they are committed to a yoga journey – much like their own – with a studio they are comfortable with. Meditate, manifest and reset with the van Veldens.