Every month over 60 000 apps are added to the Apple App store and 2 000 0000 on the Google Play store. Granted, many of them may be time wasters (except for Angry Birds, obviously) but if you're not taking advantage of the tech explosion then you're missing out. Making friends with tech is the smartest way to get more done with tools for your small business.
Xero, online accounting software, recently ran a study to see what made for a successful entrepreneur. Of the successful entrepreneurs surveyed, 86% reported they use technology to increase their productivity.
Here are some of the tools that make my life a little easier and help me focus on what matters – growing the business. I hope you find them useful too.
Slack and integrations
Slack, a real-time instant communications platform for work teams, has honestly changed my life. Their tagline is "be less busy" but in reality, it's more a case of "getting more done in a smarter way."
It's the easiest way to communicate with your team and share files. With desktop and mobile apps you're able to stay on top of things when and where you need to, and there are so many useful integrations like DropBox, Twitter and Trello (see below).
Slack also has an open API for custom integrations of just about any tool under the sun. I've hooked up our product team's Slack so we receive direct notifications for any system bugs and can then resolve them ASAP. Think about your business and the information you would like to have at your fingertips and then get help setting up an integration.
Squarespace
Picking your CMS and website platform is a very serious decision as it's something you will have to work with for a long time. If it isn't fast and easy then you're going to struggle to get things done. Squarespace is a platform I would recommend to small and growing businesses – templates are completely customisable and there's even an analytics tool that shows you how much traffic you're getting and where it's coming from.
Trello
As a business owner, organising your day can become quite a big challenge, especially as your business grows. This is where Trello comes in. There are lists, progress indicators and other project management features – basically, everything you need to organise you and your team's time. Unlike other "to-do list" platforms, Trello gives you more control in terms of building your lists the way you want them.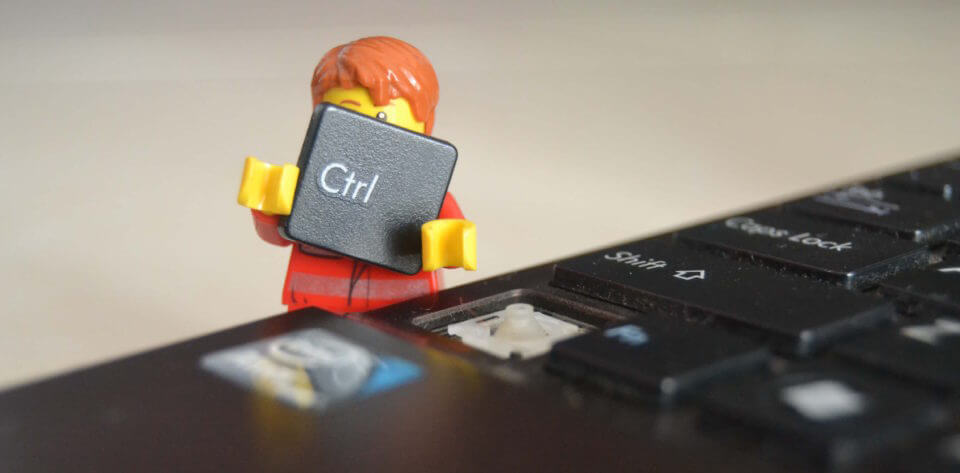 AdEspresso
Growing your business requires learning and more learning. AdEspresso has helped me a lot when it comes to optimising creatives for our Facebook ads and the audiences they are directed at. It's especially good for people who are semi-new to Facebook advertising as it gives you advice and ideas along the way. You can also easily search what type of ads other brands are running.
Xero
Xero is the online accounting software program designed specifically for small businesses. Getting your finances right is a key part of running a successful business, but it can be challenging.
I've found Xero incredibly easy to use. In Yoco, every team member has the Xero app on their phone to make it super easy to do expense claims. It gives everyone more control so they're not submitting something into a black box and hoping money pops out from the Finance team.
Bonus Points: It integrates with Yoco's POS system for seamless payments and accounting. Find out more and see the Yoco and Xero special offer here.
LastPass & 1Password
Security in our line of work is critical. Jeopardising your data because your cat's name is the only password you can remember so you use it for everything just isn't worth it. I strongly suggest that every business owner should use a password manager like LastPass or 1Password to ensure you have strong passwords across every platform. There are a lot of platforms like this out there so pick the one that works for you. Here's a useful link, and don't forget to activate two-factor authentication.
Dropbox Paper
At Yoco we collaborate on a lot of our projects and Dropbox Paper is a game changer for this. You can work with team members in real-time, assign tasks and give feedback all in one online document. It has limited formatting options which actually helps you save time as it forces you to stop worrying about your font type and spacing and just get the work done.
Also, if you're still emailing each other word docs titled "Version 4_Final_final_Bobs_edits" then stop. Please. Just stop it. If Dropbox Paper doesn't tickle your fancy then Google Docs is your next best option.
Intercom 
Your customers are the lifeblood of your business and Intercom makes it easy to communicate with them in a way that's quick and personal. We use it for our in-app chat support and to chat to customers who have questions while browsing our website or signing up for Yoco. The only downside is that it can be pricey, so if it doesn't fit your budget then look for alternatives.
Google Calendar
I use Google Calendar to keep track of where I need to be, whether it be meetings, team events or dinner with the family. It's great because it integrates with Gmail and syncs across all my devices and pops up with reminders before an event is about to happen.
The best part? It's free of charge (because any little bit you're able to save in your business helps).
Geckoboard
Data is critical to what we do at Yoco and Geckoboard allows us to get a good view of what's happening in the business. We've set up dashboards so that all teams get a simple view of key metrics (and changes in data) in their areas.
Grammarly 
I won't lie. I don't have the best spelling and grammar. Grammarly can be a lifesaver when you're trying to email investors or partners at 2am. It has a plugin for Google Chrome that highlights your errors across most online platforms.
Campaign Monitor
Ask any developer what the worst thing is to code and they will probably say "emails."  Thankfully there are a lot of email marketing tools out there, but some are better than others. I've found Campaign Monitor to be the quickest and easiest to use. Emails are simple to design and campaigns intuitive to set up. It's helped us send useful info to our customers and nurture leads to complete the Yoco sign up process.
Product Hunt 
Product Hunt is where I find a lot of new toys. They release the latest apps and tech and give solid reviews so you know exactly what you're getting.
The main takeaway I'm getting at is: if you're set on growing your business you can't afford to waste time. Tools and software may be intimidating and look expensive, but if they help you get more done by automating tedious tasks or giving you more visibility into your business, then take the plunge and try them out. Also, try to avoid lock-in contracts. If something isn't working – change it. Business optimisation is something that should always be under construction.
P.S If you're looking for more awesome apps to make life easier check out this article: Top 8 apps for entrepreneurs.