The most recent Yoco Business Pulse indicated that 37% of Yoco merchants expect to employ additional staff members in the next 12 months. As a business owner, you take on the additional responsibility of managing employees, training, calculating commissions, payroll and leave management.
With Yoco, you can add your staff members to give them their own accounts within your business account to accept payments from customers. Before now, there was no simple and quick way to switch between staff accounts during a shift. This means you needed to do more work to correctly assign sales to the right employee.
We have heard your calls, so we've developed Staff Switching. It gives you:
An improved customer checkout experience
No-fuss employee management and tracking
Quick and secure account switching
Now let's dive a bit further into how it might help you.
Save time by making checkout super fast
In the past, logging sales to a staff member meant you needed to log out of the Yoco Point of Sale app and then log in again with a different name and password for each staff member. Now you can just enter a four-digit PIN to change to a different staff account. This makes it seamless for sales to be logged against any staff member when dealing with customers.
Reduce the hours spent in spreadsheets
What inevitably happens in most cases is that we all use the same account to do our sales, so that we can complete payments with customers quickly. This means you have no insight into who your top sellers are and your employees don't get rewarded for their individual performance. With staff switching, you can easily track this to see how well your staff are doing. You can calculate commission based on their sales or tips and motivate them to do better. No one wants to spend more time than needed doing their daily or weekly calculations. You can view and download these sales reports from the Business Portal.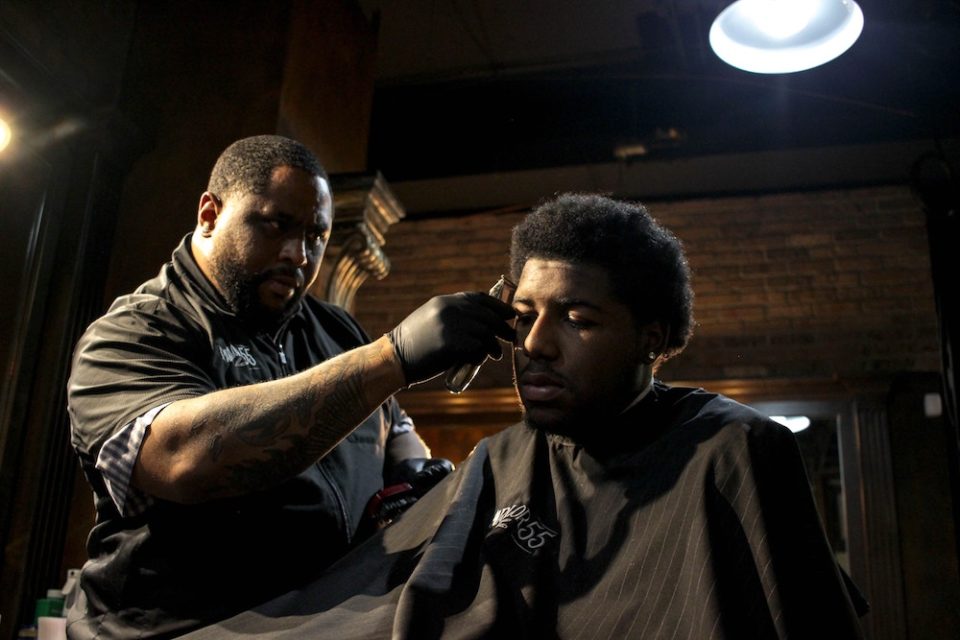 Do a security checkup
Another side-effect of the "shared" general admin account is that you can't control who has permission to do things like refunds. With staff switching, it now makes more sense than ever for each employee to have their own user account so that their permissions can be set individually. It's so easy to set up: you can add them in the Yoco App or in the Business Portal.
So what's stopping you? Let's get switching
First make sure you are on the latest version of the Yoco App (visit your app store and search for Yoco, tap "update" to get the latest version).
Then follow these steps:
Tap the Menu → Settings → Personal Details to set a PIN
Tap the Menu → Manage My Store → Staff → Staff Member Name to set a PIN for your staff members
Hit the "lock" button in the top right corner at any time to lock the POS app
Then tap on any staff member name to log in using the unique PIN for that user
If you or your employees need further help with the staff switching feature, visit the Help Centre article or start a chat with our support team directly in the app.
This feature, like many others, originated with feedback from our merchants. Your feedback helps us build a better service for you. If you have ideas for new features for us to add, please send us your feedback. We would love to hear from you!