Building a following of loyal customers is key for a business to grow.
Loyal customers – built by offering an incentive, building a desirable brand, or by providing stellar products or service – will benefit your business in more ways than one.
For starters, it typically costs more to acquire a new customer than to keep those you already have, which means customer acquisition costs drop significantly as loyal customers increase. And loyal customers are also more likely to refer their friends and colleagues to your business – and serve as a captive market for repeat business or upselling.
The benefits of customer loyalty are clear, and many of the world's largest customer-facing companies have invested heavily in complex rewards programmes that capitalise on this. But building customer loyalty need not be a big budget, complex affair. Many of the simplest and wallet-friendly approaches are still best for both customer and business.
The road to loyal customers is easily paved. Here are several practical things to try, without breaking the bank:
Start a simple rewards programme
Big businesses tend towards involved loyalty and reward systems, with custom apps and various reward tiers. But research shows that in the world of loyalty programmes, simple and transparent is always better – 15% of people don't use loyalty programmes because they're too hard to understand, and 25% avoid them because they simply don't spend enough to earn a tangible reward.
This is good news for smaller businesses, where a simple, transparent loyalty programme is easy to implement. Consider a basic sticker system, which offers a free item after several purchases, or integrate a percentage discount from a current sale that's redeemable against a future purchase. Forget about onerous terms and conditions, or trying to mine your customers for too much data at the same time, and instead keep it true to what it's meant to be – a programme designed to thank your most loyal customers with a token reward.
There are dozens of simple integrations you can consider that won't cost your business much more than an occasional cup of coffee or meaningful freebie – and the rewards for your business may be significantly greater.
Create a seamless and pleasant online or in-store experience
A basic reward programme is great, but without quality products and a seamless sales process the token discount may not be enough to keep customers returning.  To make sure they do come back, couple it with a great customer experience – from the moment they enter to the moment they pay – and you'll have a winning combination on your hands.
Build a community around your business
In a world of impersonal newsletters and social media spam, customers are starting to value more authentic community events centred around brands and businesses that they love. 
Although Covid has thrown something of a hurdle into this concept for now, building a community around your business will enhance customer loyalty. Sporting stores organising weekly runs or rides, book shops hosting author talks and launches, and coffee or wine shops hosting regular tastings and events – even if they are, for now, online – are a great way to keep your business front of mind and your customers loyal.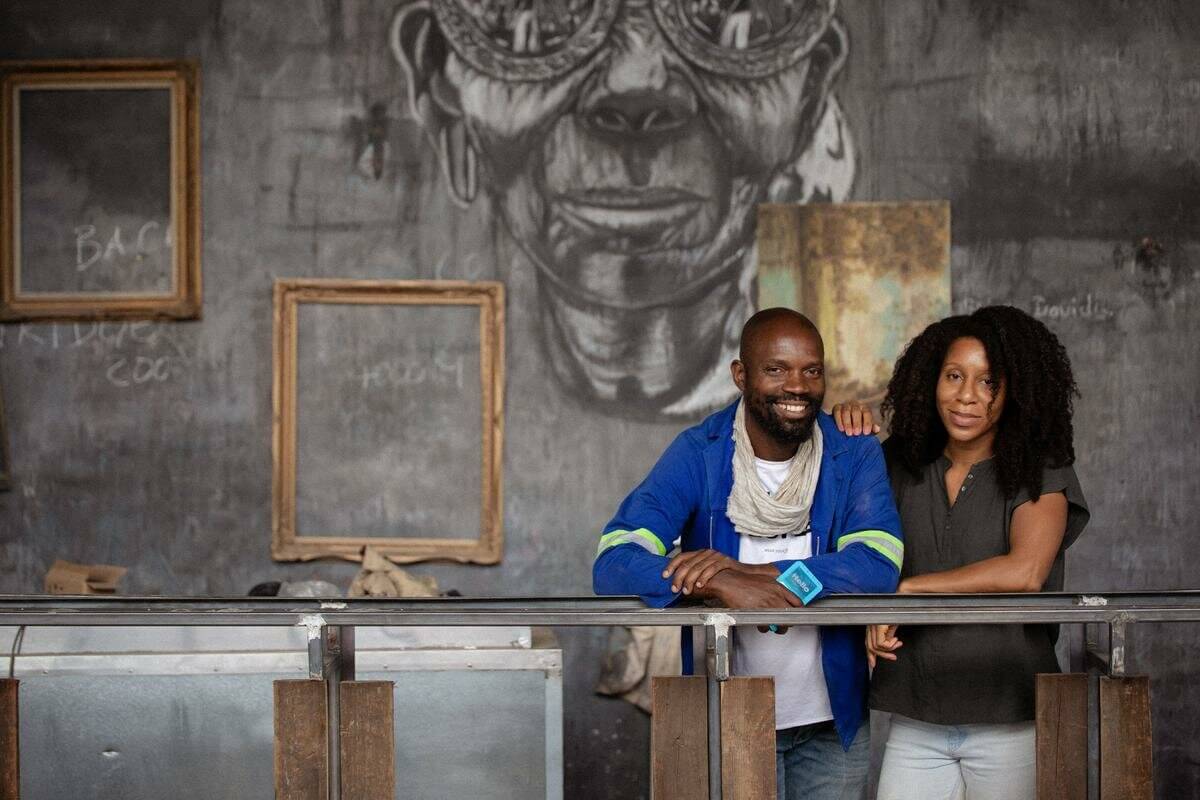 Engage authentically with your customers
Talking – and listening – to your customers is a great way to build loyalty. Listen to what they ask for in-store and via social media and offer those who engage with you rewards or discounts. 
Open and honest communication with your customers shows you care about their needs and desires,  and can help foster a relationship that has them coming back year after year. At the same time, the feedback you receive is critical to consistently growing and improving your brand, which is the bedrock of customer loyalty.
Leverage social media
Social media is a love it or hate it task for many businesses, but wherever you sit on the matter, it's likely an important way to grow your business – and generate customer loyalty. 
A study on social media marketing activities in India found that businesses that are front of mind on social media have a positive influence on customer loyalty, particularly in the e-commerce space. A simple, authentic social media presence that builds loyalty through competitions, rewards, open communication, or by encouraging reviews on relevant platforms is likely to reap dividends with returning customers.
Build in-store connections with customers
Although an online presence is critical for many businesses, nothing beats a well-trained team of staff on the ground when it comes to making customers feel welcome and eager to return. 
A bookshop cashier who can recommend a cult thriller, a barista who can suggest a new blend, or a sommelier who can tease a new limited varietal arriving on shelves in a week's time, for example, will have customers leaving the business with a positive experience – and likely returning for a repeat in the future.
Analyse and understand your customers 
The above tools are great for growing loyalty among your customer base, but without comprehensive knowledge of who's buying what from your business – and why – you might waste some valuable time arriving at an answer as to how best generate loyal, returning customers. 
Generating sales analytics is key to this process. A good point of sale system can solve this problem for businesses – spend some time getting to know your analytics dashboard, which showcases key factors like returning customers, and track your progress as you implement the above tools. If you see your return rate increasing as you implement some practical customer loyalty ideas, then keep it up – if they drop, tweak your programmes to see how they might grow.
Creating loyal customers might seem like a daunting task – especially if you're operating in a competitive space, or starting out as a new business. But it need not be as complex and overwhelming as many big businesses seem to make it.  Focus on the basics, implement some practical ideas, and you may well find that it's an equally rewarding process for both you and your customers.