Marketing campaigns can be both complex and expensive, but small businesses need to make sure that every cent (and minute) counts. The most powerful email marketing benefits include allowing you to nurture your customers, attract new ones, and build on your reputation. Emailers reach customers in an effective way, where they already are – probably checking their inbox first thing in the morning! So, what are the top email marketing benefits for small businesses, and why should you prioritise collecting and organising email addresses right away?
Here are our top 9 email marketing benefits for you:
1. Bond with your customers
Delivering your message straight into someone's inbox provides a direct and immediate connection with them. Not only do most of us check our emails several times throughout the day, but customers who opt in for communication actually want to be informed of what's happening at your business – they like to feel included. So give them what they want by sending regular updates with all the latest special deals, events, content, interesting mixed media, and more. You can also use emailers to conduct surveys on what your customers would like to know more about, or what else your business could be offering that would resonate with them. This feedback mechanism enhances your personal connection with each individual, making them feel even more important, seen, and heard. 
When your business communicates regularly with the outside world, it naturally creates a unique voice, style and image in the minds of your audience. Emailers can be used very effectively to cement that identity, by being consistent about how your brand comes across. Beautifully created or curated content can also solidify brand recognition and brand loyalty – the most powerful outcomes from any form of marketing. Brand awareness is one of the main reasons why customers choose to purchase from one store over another, so regularly popping up in your network's inbox will gradually make them even more accustomed to who you are, what you offer and why they should pay attention. 
You don't have to only send information about sales or giveaways, you can also tap into the email marketing benefits of having a platform that delivers interesting and meaningful content. Give customers something titillating to read or watch, and share some of your hard-earned knowledge and expertise. This will also go a long way in proving that you are the best of the best, an expert in your field, and a thought leader in your industry. Using different mediums, like short videos, also gives your communications versatility and diversity – boosting your reputation and standing even more. People will look forward to receiving your emails because they are so exciting and valuable. Plus, if people love your content, they're more likely to urge their friends to subscribe too.
4. More bang for your buck
In a small business environment, time and money are always precious resources. Sending emails is way cheaper than filming a TV ad, recording a radio commercial, or printing out thousands of flyers (that are also bad for the environment). Sending an email is free, so the only cost is in the man hours it takes to create your own bespoke campaign. Plus, with an abundance of free online tools that help you create, edit and manage your efforts, you can significantly reduce the dedication of time required. Also, email campaigns don't take nearly as long to plan than other marketing tactics, meaning you can quickly adapt to market changes or trends and jump on top of opportunities faster. For some comparisons and info on the best free email marketing tools, check out this article.
5. Build a reputation on trust
Hearing about a business often, subconsciously engenders trust – this is why large brands spend so much money on omnichannel marketing. So, when you are regularly in contact with your clientele, you remain front of mind and automatically boost your business credibility. On the flip side, always give subscribers the option to opt out of emails, so your business is never subconsciously perceived as a spammer. Email marketing is also super easy for customers to share across multiple media channels, so when you use email marketing optimally it also boosts your SEO. 
Quick pause! We caught up with Yoco's email experts to learn more about what they love about email marketing and what advice they have for email newbies. 
Meet Charl van Zyl.
Charl is Yoco's CRM Manager.
He is responsible for the technical implementation and management of the CRM Platform and communications.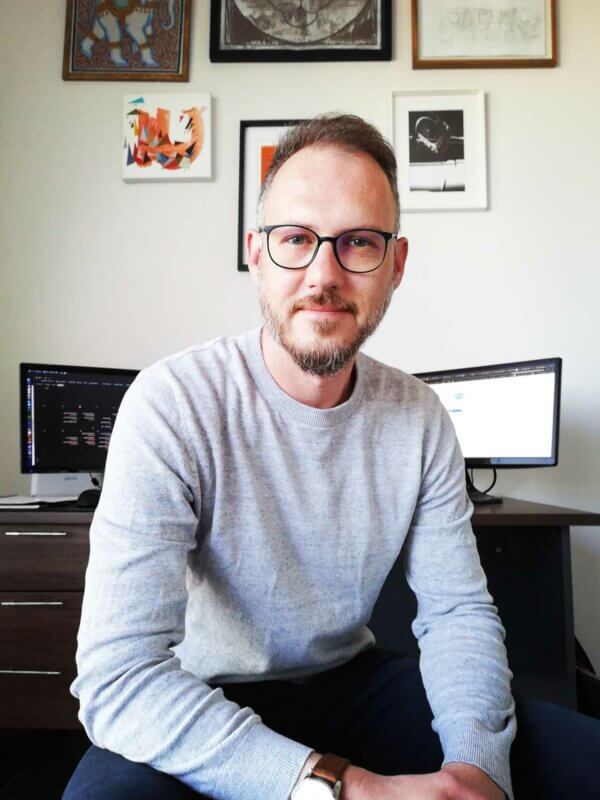 What's your favourite part of using email marketing to connect with customers?
The ability to create content that's relevant to our subscribers. In an age where quality information about your customer is essential, effective email marketing allows us to harness what we know about our client and present our offering specific to their needs. This dynamic way of communication gives us an opportunity to really engage with our subscribers.
What's the most surprising thing you've learned about effective email marketing (while doing this job)?
It's more technical than you think. The truth of the matter is that email marketing has transformed from B2B/B2C to human-to-human engagement. To get it right, you have to understand how to create stable cross-client frameworks, be able to manage your ESP (email service provider) at capacity, focus on optimisation using analytics and keep up with industry standard automation and integration processes.
How would you recommend a total newbie start getting into the practicalities of (regular) email marketing?
Today there are quite a few platforms that allow you to create and send your campaigns. For example, Mailchimp or Litmus is a good place to get into framework stability and general QA processes. Like most things, you'll soon be forced to learn the other important aspects of effective email marketing.
Next up is Jenna Kassel. 👏🏽
Jenna studied a Business Science degree at UCT in Cape Town and is now Yoco's Campaign Manager.
She has moved her way up in Yoco starting as a Sales Intern. Over the 4 years at Yoco she has loved learning about customers and has a strong understanding of the merchant landscape making her transition to Email Marketing seamless.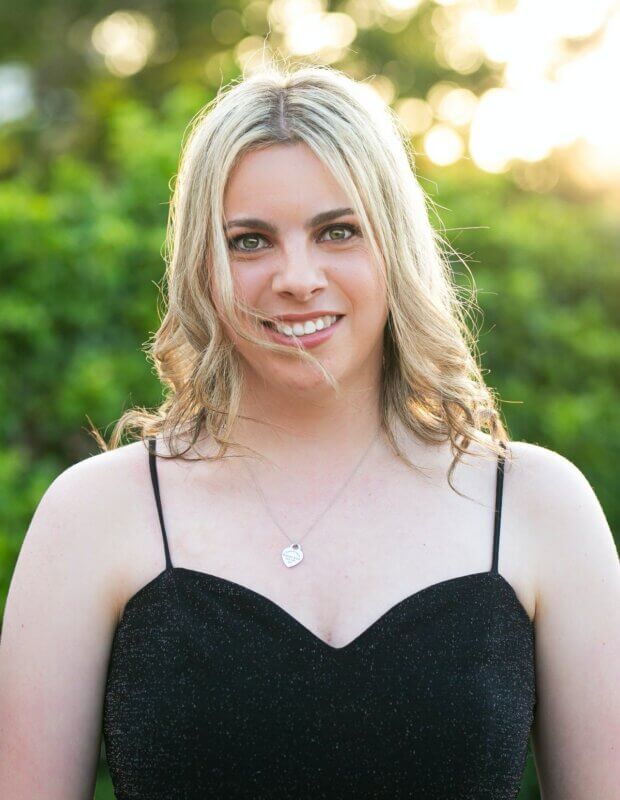 What's your favourite part of using email marketing to connect with customers?
For me the best part is how we can use personalisation to make our customers feel the content they get is targeted directly for them. I love how email is a simple way to close the gap between you and your customers.
What's the most surprising thing you've learned about effective email marketing (while doing this job)?

How complex email marketing actually is.
Before I worked on it, I would receive emails from other companies and I did not realise how much went into producing even one piece of content. Being in this area of work has made me appreciate every email I get.
How would you recommend a total newbie start getting into the practicalities of (regular) email marketing?
Start slow and with what you know. Save your customers' email addresses when they buy anything from you and begin with a monthly newsletter. The more personalised you get the more they will interact.
There are also some great low cost email platforms you can use. For example, Mailchimp has a free version that is perfect if you are just starting out. Also, if you are already using online selling platforms (like Shopify) check if they have built-in email functionalities. 
6. Target and personalise your approach
Sending personalised happy birthday or anniversary wishes (especially), makes customers feel really special, and important to your business. Also, segmenting your contact list according to shopping preferences and interests (based on what they previously purchased) will allow you to tailor your offers and entice them even more effectively. Knowing what will appeal to which group will also enhance how effective each sent email is, pushing up that return on investment (ROI). You're reaching out to an audience that is already engaged, and has explicitly stated that they want to keep engaging with you – meaning a much more successful conversion rate.
Email marketing also creates a wonderful platform to push some impulse buying. Some of the best ways to do this is to send follow-up emails with suggested products (often bought with something they've already purchased); or list products compatible with many of their previous purchases; offer special deals or discounts with a time limit on the offer; and encourage customers to return after abandoning their cart (if you have an online store). When your emails are valuable and relevant, with a strong Call-to-Action (CTA), they can directly lead customers to your website, and to more sales on the spot.
8. Bring on some heavy website traffic
Having links to your website on each emailer, as well as linking to interesting things happening on the site – like content, competitions, promotions etc – will bring customers directly to your digital door. There you have more control over their experience, and depending on the strength of your CTA's you could even make a sale right there and then. Always include social sharing buttons on all your emails too, so that customers can spread your message across their media channels, extending your reach even further (and doing wonders for your SEO, yet again).
Using metrics linked to your website analytics, you can easily see the "open", "click-through", and "conversion rates" for all your emails. This gives you access to information that helps you to improve and optimize your email marketing benefits. Tracking this data regularly will ensure you keep providing the kind of messages your customers want to read and share, so none of your efforts go to waste. The important thing is to be open to learning more about what your customers want from you as you go, and to focus on communicating with them rather than just sending emails all the time. Focus on the quality of the connection, and the value you can offer your loyal subscribers in each and every interaction.
So, do your business a huge favour, and don't wait another second to start collecting and organising those email addresses. Not sure how to grow your email list? If you're starting from scratch, here's a comprehensive beginner's guide, or boost what you already have even further with these helpful tips.