By now we are all familiar with the impact of the COVID-19 pandemic, nationally and globally. I hope that you and those close to you are safe and healthy.
We have closely monitored the impact that this crisis has had on our merchants. We see thousands of businesses that have experienced upwards of 90% revenue loss in April due to the nationwide lockdown. It puts their survival and livelihoods at risk.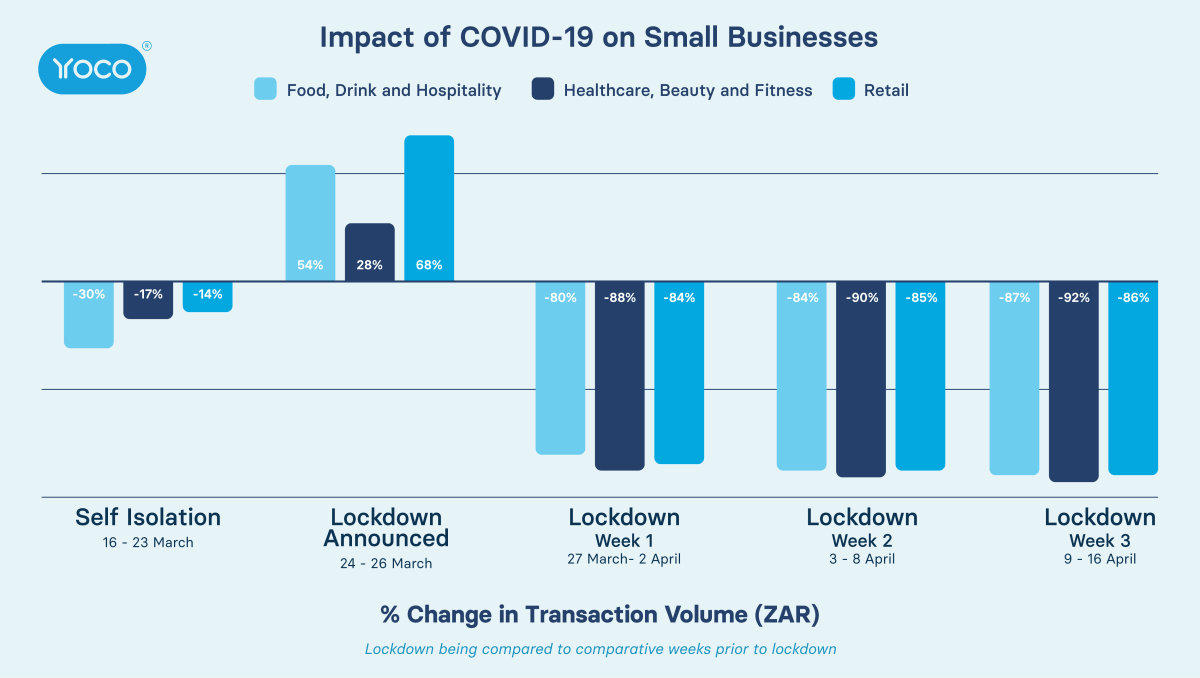 Since the lockdown began, we have developed a COVID-19 guide and launched a suite of new online payment products, designed to help small businesses transact remotely. Alongside this have also launched an online directory, Support Small, to help them be more visible and find new customers online. We will continue to build new tools and services to assist them in recovering from the impact of COVID-19 as fast as possible.  While these measures will help, the reality is that the COVID-19 pandemic will have profound and long-lasting repercussions on the economy. This impact extends to our merchants and us.
Consequently, this requires us to take some urgent and difficult decisions on how we operate and manage costs. It is essential to ensure that we can continue serving small businesses during this pandemic and after. Over the past weeks, we have scrutinised every expense and explored various alternatives to achieve this objective.
As a result of this exercise, we came to terms with the painful reality that a significant adjustment to our personnel costs is required. The entire leadership team has already agreed to reduce their salaries. The next primary imperative is the adjustment of our team size.
It's the most challenging decision that my co-founders Carl, Bradley, Lungisa and I have had to make since we founded this business seven years ago. We have chosen to act early and take these difficult measures to secure the best possible outcomes for those who will be parting ways with us. Our team is the best that Yoco has ever had. They have contributed generously to the growth of our company over many years. Our dream was to keep building this company with them. Yet, for now, this dream has to be deferred.
We have drawn a great deal of solace from our focus, which is to support our merchants and to maintain continuity of our services. It is our contribution to a sustainable recovery of the economy through small business. We believe that the nature of shopping may change forever. As such, our roadmap will have a sharp focus on building the products and infrastructure that will help our vulnerable customers – small businesses – transition into the evolution of shopping.
We will persevere through this challenge, and we are confident that we will ultimately emerge stronger as the pandemic recedes, and the economy starts to recover. At that point, we hope that the valuable colleagues we are about to lose due to the short-term pain today will find it within themselves to accept our invitation to return home to Yoco. In the meantime, we will miss them immensely.
All of us are wholeheartedly dedicated to our merchants, who remain the core and lifeline of our business.
On behalf of the co-founders, and the entire team at Yoco, I wish to thank you for your abiding support.
Katlego Maphai
Co-founder & CEO