Reopening a restaurant for sit-in customers during a pandemic is unchartered territory for everyone. Whether you've been open for takeaways or not, creating a space that is safe and comfortable for customers and staff to reenter and interact with, will have to be carefully managed. 
While we celebrate the publication of new regulations, which allow sit-in restaurants to reopen, it is thanks to the incredible work of organisations like The Restaurant Collective and international trailblazers, that many have already reopened and started serving customers. 
If you have been hesitant or aren't sure if you are ticking all the boxes, here are our tips for reopening and managing your restaurant safely during the COVID-19 pandemic. 
1. Make guests feel safe in your restaurant
One of the largest determinants for the success of reopening sit-in dining, is how to make customers feel safe enough to return (and keep coming back). It's vital to visually reassure everyone, and demonstrate your commitment to protecting them: 
All guests must fill out a health questionnaire – if they have symptoms, or pose a risk, the restaurant is allowed to refuse entry.

Use an infrared thermometer to test for fever before entry. 

Install a pedal-operated or automatic hand sanitizing station, for guests to use as soon as they arrive.

Clearly display the alcohol content of sanitizers used at the entrance, and around the store (minimum 70%).

Proudly celebrate all the new protocols you have worked so hard to put in place, with

posters and reminders

that advertise your efforts and keep staff vigilant and accountable. 

Sanitize surfaces, door handles, display fridges and shelving, chairs, high-chairs and any high-touch zones as often as possible. 

Insist that all customers wear a mask (only to be removed when eating or drinking), and keep a stash of disposables available, so nobody ever needs to be turned away. You can buy packs of disposable masks from online retailers like Takealot.
When it comes time to pay the bill, try to make the transaction as low touch as possible. Offer guests a number of ways to pay so that they can choose what they feel most comfortable with. 
We recommend tap to pay or an online payment method such as Yoco's Payment Request, or a QR code. 
Payment Request will enable you to send a link to your guests via Whatsapp, which they can click and pay through using their banking app.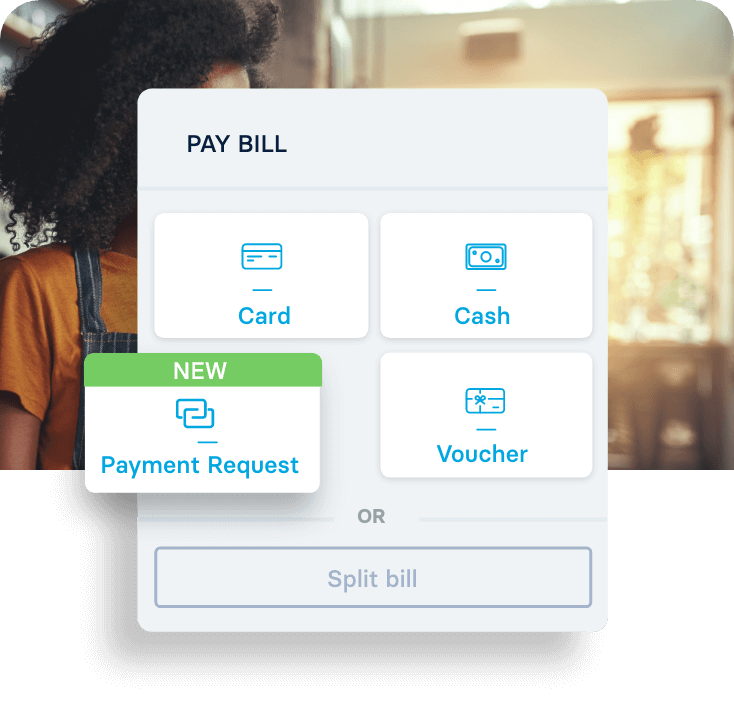 2. Appoint a COVID-19 safety officer
This has been a long-standing requirement since level 4 lockdown, but it's even more imperative for businesses that have constant interactions with the public like restaurants.
The role of the safety officer is to observe both staff and customers, to ensure all health and safety practices are being adhered to, and to stay up-to-date on all corona-related regulations and recommendations as the pandemic develops.
Pick someone on the team who is friendly and warm, but assertive. Spend extra time on their training, and prepare them for all possible issues that may arise. For example, if a customer refuses to wear a mask, how would you like the safety officer to handle that?
Note: As of 13 July 2020, masks are mandatory and business owners are legally obliged to enforce this regulation for anyone entering their space.
3. Keep records of health screening
Simply taking temperatures is not enough, there has to be a log kept for reference and tracing. This is the only way to protect the business and customers, while also providing a compulsory record for health and labour departmental inspection (should there be an outbreak). 
Screening of staff must be done at the beginning and end of every shift, and must include a health questionnaire asking about

symptoms

or contact with anyone who has tested positive for COVID-19 in the last 2 weeks. 

Third-party service providers, delivery drivers or other professionals in contact with the business, must be included on the health log under the same conditions. 

A separate record of all customers should be kept – their names and contact details will also be required for tracing purposes.
4. Personal protective equipment (PPE)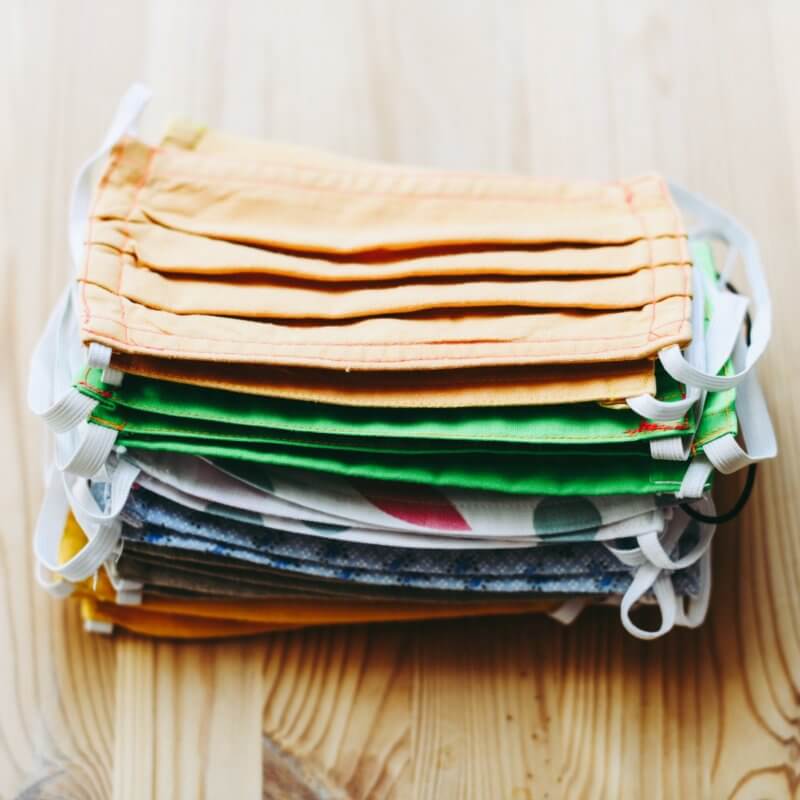 Make sure that staff change into their uniforms only once at work, and place their clothes in a sealed bag or locker. A fresh uniform must be worn every shift, and all staff must be supplied with ample face masks (a minimum of three is recommended per person, to allow for laundry rotation). 
Note: While the plastic visors may help waiters connect with customers better, there is debate as to how effective they are due to varying designs and quality of materials used. Cloth face masks are recommended.
Disposable gloves are not recommended, because they can break and create a false sense of cleanliness (you can't feel your hands getting dirty). Instead, a rigorous hand washing regimen must be strictly enforced – after every single task, whether preparing different ingredients in the kitchen, or clearing a table at the front of house.
5. Social distancing between diners and staff
The latest gazette requires limiting seating capacity to 50%, or a maximum of 50 guests at one time. Social distancing measures need to be implemented between diners as well as staff: 
Tables must remain at least 1.5m apart 

Any waiting areas or queues need to have clear distancing guides (tape/paint).

The regulations recommend implementing a reservation system to limit walk-ins and manage the flow of people. 

Open windows (weather allowing) for ventilation – outside dining is preferable. If this is not possible, and air conditioners are used, the filters must be removed and sanitized daily. 

Staff should also be standing 1.5m apart when working, taking turns at basins or waiters' stations, and working back-to-back where spaces are too cramped for proper distancing.  
6. Adjusted approach to table service
Waitrons will need to be particularly careful when serving their guests, as they are at the 'front lines' when it comes to risk of exposure. This is why traditional table service, in particular, will need to urgently adapt: 
Never hand food or drinks directly to the customer, place it on the table instead. 

Either convert the menu into an online version (preferably with QR codes), or sanitize laminated menus in between each use, or use a blackboard. 

For condiments and sauces, try ordering individual sachets where possible, and disinfect any bottles or communal containers meticulously between diners. 

Cutlery and napkins shouldn't be left on the table, but brought along with the food as it arrives – which must be carried without touching the rim of the plate.

No flowers or table decor, and any table talkers should be sanitized regularly. 

Guests should open their own drinks – the server may only touch the base of glasses, cans or bottles.

Waiters must wear a mask and/or visor at all times, and must stand 1m away from the table while communicating with customers. 
7. Restaurant staff training
Thankfully, the food industry has always had stringent hygiene standards, so most restaurant employees are already familiar with the importance of immaculate cleanliness.
It will still be vital to reiterate specific recommendations and rules applicable during the pandemic. For example, all staff should be washing their hands far more frequently than usual – for at least 20 seconds, every 20 minutes. Deep cleaning the front and back of house will need to become a daily ritual – create a checklist to make sure every detail is done. 
8. Limit your restaurant menu
Everyone understands that operating under these conditions will be a challenge, so don't shy away from simplifying your selection. Smaller menus mean less staff needed at one time, less preparation needs to be done each shift, less deliveries need to be received and coordinated, managing stock is easier, and there's less potential for wastage.
The regulations have completely banned any buffet or help-yourself style dining. So, stick to dishes you can execute consistently well (across teams), with a healthy profit margin to help the business recover as fast as possible.
For delivery menus, ruthlessly exclude anything that doesn't package easily or travel well. 
Yoco Tip: Reach out to your customers on social media for help with refining your menu.
Use polls to let people vote between dishes, or ask which firm favourites they'd love to enjoy when they visit.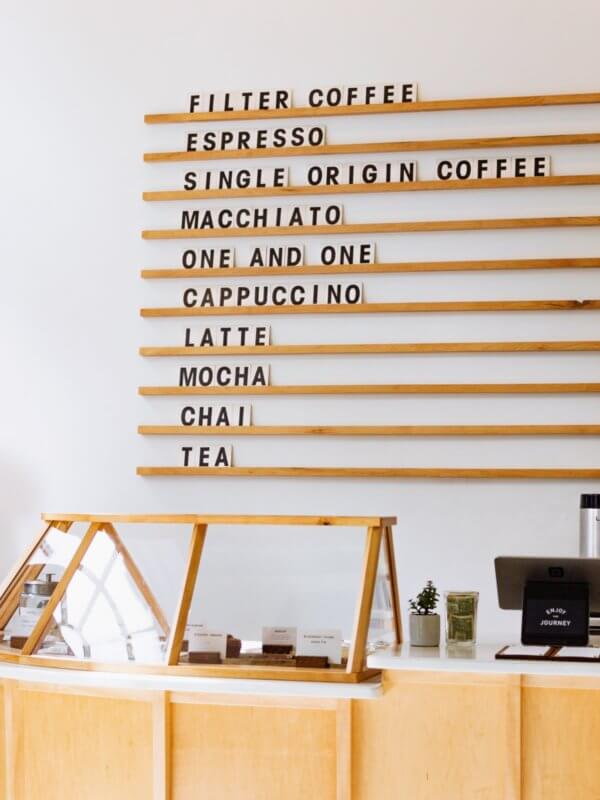 9. Separate staff into different teams
It's time to completely rethink shifting: the best approach is to divide your full contingent into a minimum of two core teams that never work at the same time.
This means that if one team needs to quarantine, the other can still safely be relied on. It may be necessary to have regular zoom or video meetings with both groups, so that everyone remains united, and the same information can be clearly disseminated at the same time. If your crew is large, try creating more than two teams to allow for even smoother transitions.  
10. Emergency risk management plan for your restaurant
With the curve not flattening out in South Africa any time soon, all business owners and managers will need to come up with a watertight emergency protocol for handling a COVID-19 risk on site. This means thoughtfully creating a plan to:
Isolate anyone who is showing signs of infection (without prejudice).

Have that person safely escorted to medical assistance.

Inform the labour and health department if tested positive.

Decontaminate the premises before reentry.
The Coronavirus pandemic is going to be with us for a long time to come so while these measures certainly apply as you reopen, they will need to be refreshed and maintained over time. 
It is likely that many of them will be come standard protocol for restaurants until authorities are confident that the spread of COVID-19 has been contained and can be managed. 
While you implement the regulations, remember that it will take time to win customers' confidence and trust. Post about your changes on social media to make them feel comfortable, and encourage dialogue where they have suggestions or improvements. Together, we can make this work!