It's official! Yoco is the first payment provider to go live on the Zoho marketplace in South Africa. This means that thousands of Zoho clients in SA now have a local payment partner, making taking payments as easy as sending an invoice – literally! Are you a Zoho user looking to get paid quickly and securely? Look no further – here's everything you need to know about setting up your Yoco and Zoho integration.  
Zoho offers a broad range of software products to help businesses transform the way they work – from simple accounting and invoicing software, to a host of workplace and marketing tools. 
Yoco is a payments platform that provides powerful solutions for starting, running and growing a business: from the most affordable to the smartest card machines in South Africa; online payments products built for getting (any type of business) paid, with or without a website; or Yoco Capital, risk-free access to small business funding for Yoco customers.
How does the Zoho & Yoco integration work?
Part of Zoho's offering is a financial platform called Zoho Books. Zoho Books clients can now get paid online using Yoco, in just a few simple steps. Your customers simply click a button to make a card payment, as soon as they receive their invoice – no more waiting for EFT notifications, or having to cross-check invoices and payments in different places! With Yoco, Zoho clients can now get paid (much faster!) in South Africa, with zero admin or hassle. Just add Yoco and send your invoices as per usual, we take care of the rest!
How to set up your Yoco & Zoho integration:

   3. Click on the "Install" button, and follow the prompts to complete the installation.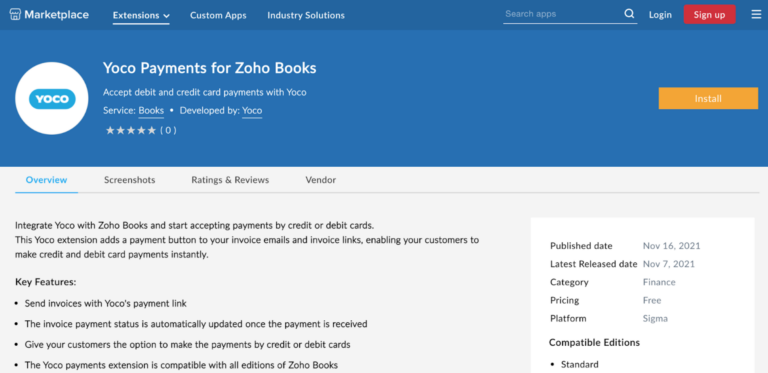 That's it!! Now you're ready to start taking payments with Yoco!
How to get paid with Yoco & Zoho:
1. Simply create a new invoice and select Yoco as your online payment option. Then, send your invoice as you would normally do. That's it! Your part is done!
2. This is what your invoice will look like when it lands in your customer's inbox – check out the fancy "Pay Now" button! It's this very button that'll transform your business's cash flow, save you heaps of time and allow you to view everything in one place.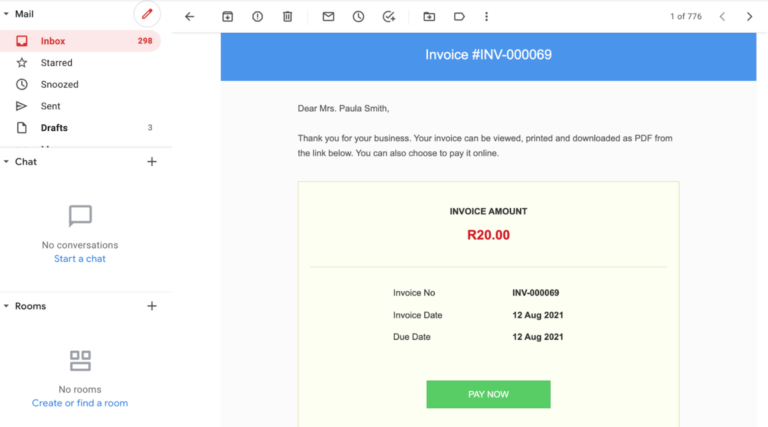 3. When your customers click on the "Pay Now" button, they'll be directed to proceed to the secure Yoco payment gateway.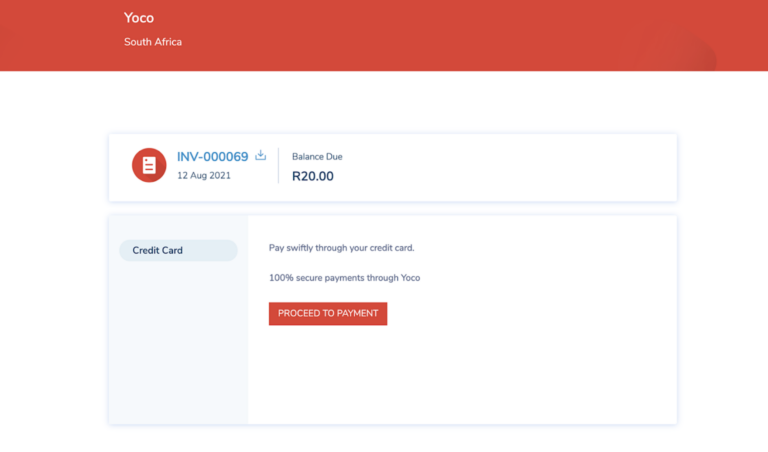 4. They'll then be asked to add their card details and make the payment, after which their invoice will automatically be marked as "Paid" in your Zoho Books records.