It's essential for every business to have a clear purpose. One that you can easily communicate and everyone can get on board with. A strong, clear purpose will help you:
Define your target audience.
Attract staff and partners who believe in what you do
Maintain focus on core areas
Create synergy within your business, with each task reinforcing  other tasks
Keep your business moving forward
Before we look at a few examples from local entrepreneurs, it's important to point out that a business purpose is not the same thing as a vision statement. A vision statement defines what the company wants to achieve or how they want to be seen, whereas a business purpose speaks to the impact you want to have or the need you are serving.
Vision statement example: 
Company X will have the highest market share in category Y within country Z by the end of 2018.
Purpose statement example: 
Company X will drive/create/change Y for Z group of people
Your purpose statement should be written or communicated in a way that will be easily understood and inspire people. Below are three Yoco entrepreneurs who are putting forward their business purposes and driving change and success.
The Hungry Herbivore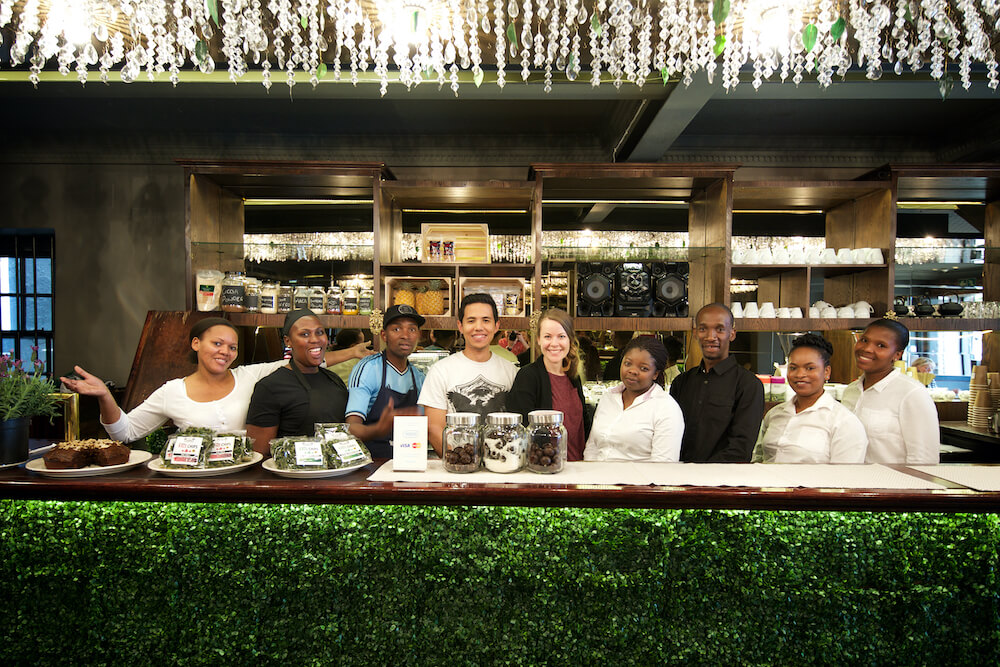 Everything Amy makes is 100% vegan and plant based – and she makes a lot. The Hungry Herbivore restaurant in Cape Town will cater to your breakfast, lunch, dessert, coffee and smoothie needs. Meanwhile, all your healthy snacking requirements are covered by pre-packed premium products that are distributed nationally.
What I find interesting is that Amy isn't on a mission to make tastier food for vegans. She wants to give everyone the option of having great-tasting healthy food.
"We wanted to create food that was good enough for non-plant eaters to realise that there were other tasty options out there, that they don't have to depend on only meat and dairy."
Having a clear purpose like this has had the following benefits for Hungry Herbivore.
Audience and distribution
They are delivering a niche product to a broad audience. This allows for tonnes of growth and an extensive distribution network. For example, some of their snacks are sold in local SPAR supermarkets across the country. This would not be possible if they opted to be a "for-vegans-only" brand
Product Innovation
 By not confining themselves to a vegan-only audience Amy is pushed to continuously innovate and compete with a wider range of food products. One of her more famous inventions includes a dairy-free cheesecake.
Partnerships
Being clear about their passion for health has opened up partnerships with people who are also passionate about health. For example, Lisa Rouhad gave free biometric screenings for antioxidants at the Hungry herbivore restaurant.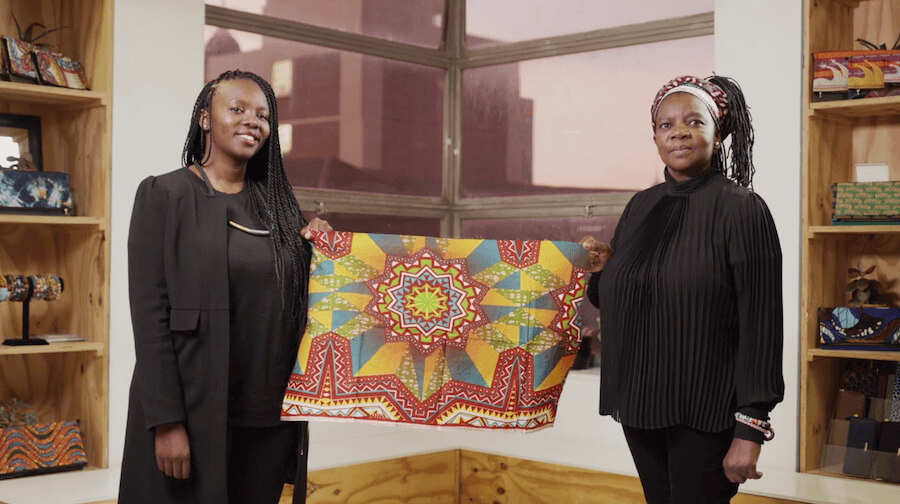 Tamburai and Pauline believe that Africa's craft, beauty and history deserves to be seen and appreciated by the world. They are set on keeping traditional print and fabric making techniques alive by creating luxury handbags and accessories.
The mother-daughter duo bring their vision and beliefs to life by sourcing authentic African fabrics that have been created using traditional methods like wax printing and pit-and-stone dyeing.
Sourcing and creating authentic African fabrics is a lot more costly and time-consuming than simply buying knock-off imports. So what is the benefit to maintaining their business purpose to "share African history with the world."?
Product creation and Value
For starters, it means they can guarantee their customers that the handbag they purchase is 100% unique. This is because replicas cannot be produced due to the fabric-design process. What this means is that every item sold has a higher value in monetary terms as well as personal value to the customer.
Target Audience
Tamburai has seen a phenomenal uptake of her products in the international market. She has a stall at a number of Cape Town markets that are popular among tourists and often exhibits overseas. 
Press and community support
People understand that purchasing a ONEOFEACH bag means you are helping to support indigenous communities. You are buying into something much more than just a bag. This had lead to Tamburai and Pauline receiving great PR and support from around the world.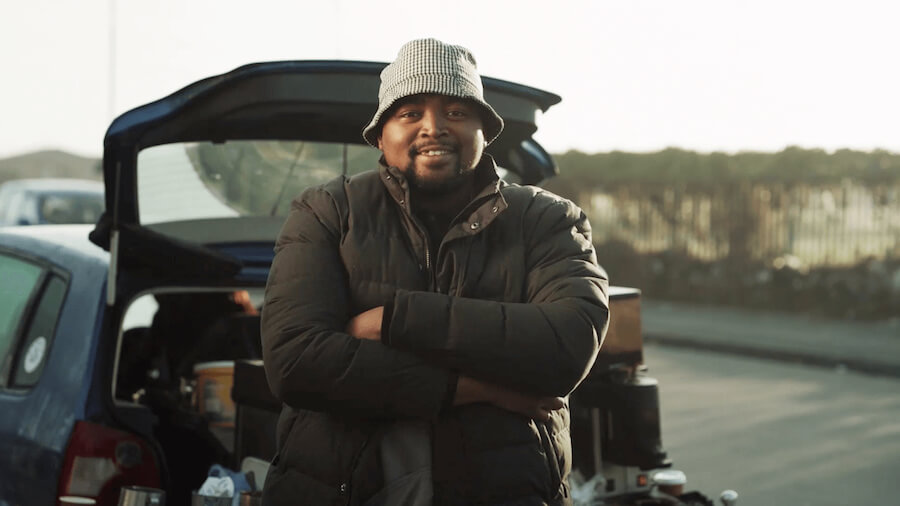 Barista CUP
I have met many coffee connoisseurs but no one nearly as passionate as Gcobani. His purpose is a simple one: Everyone deserves good local coffee.
Barista CUP is a mobile coffee business that serves everyone from the early morning taxi drivers at Nyanga train station to the students at nearby university. Brewing coffee in a township is no easy feat. There is no plug-point for electricity, so Gcobani has to bring a generator wherever he goes. In addition, the hustle and traffic means there is no time to stop.
Focusing on his purpose to bring good coffee to whoever is craving their daily fix, has helped him grow his business in a number of ways.
Diverse customers and network
By being mobile, he's reached and engaged a diverse range of people from different areas that now support him and who he supports in return. People know of Barista Cup in the CBD as well as in the townships. Gcobani is also able to hire and train local community members.
Product expansion
Barista CUP is a proudly local business. Because of this Gcobani decided to start roasting his own coffee beans and selling bags separately.
Key Takeouts
When you have a clear business purpose things will start to fall into place (with time and a lot of work of course). People who support your business gravitate towards you and opportunities arise that are aligned with what you want to achieve.
What we can all learn from these entrepreneurs is that they all believe in their purpose enough that they go 'all in'. Each one of them could easily cut corners but they choose to follow their passion and find a way to work through their respective obstacles.