When you're chasing success, doing things right is better than doing them fast. Yoco has been looking to open a street-level space in Cape Town for ages. Finally, on the 7th of November 2019, we cut the blue ribbon and opened the Yoco Bree Street store.
 Right place = right time
The Yoco Parkhurst store has been open for over two years already. Having a space to meet merchants and establish a footprint in Johannesburg was really important. So why did it take so long to open a similar space in Cape Town?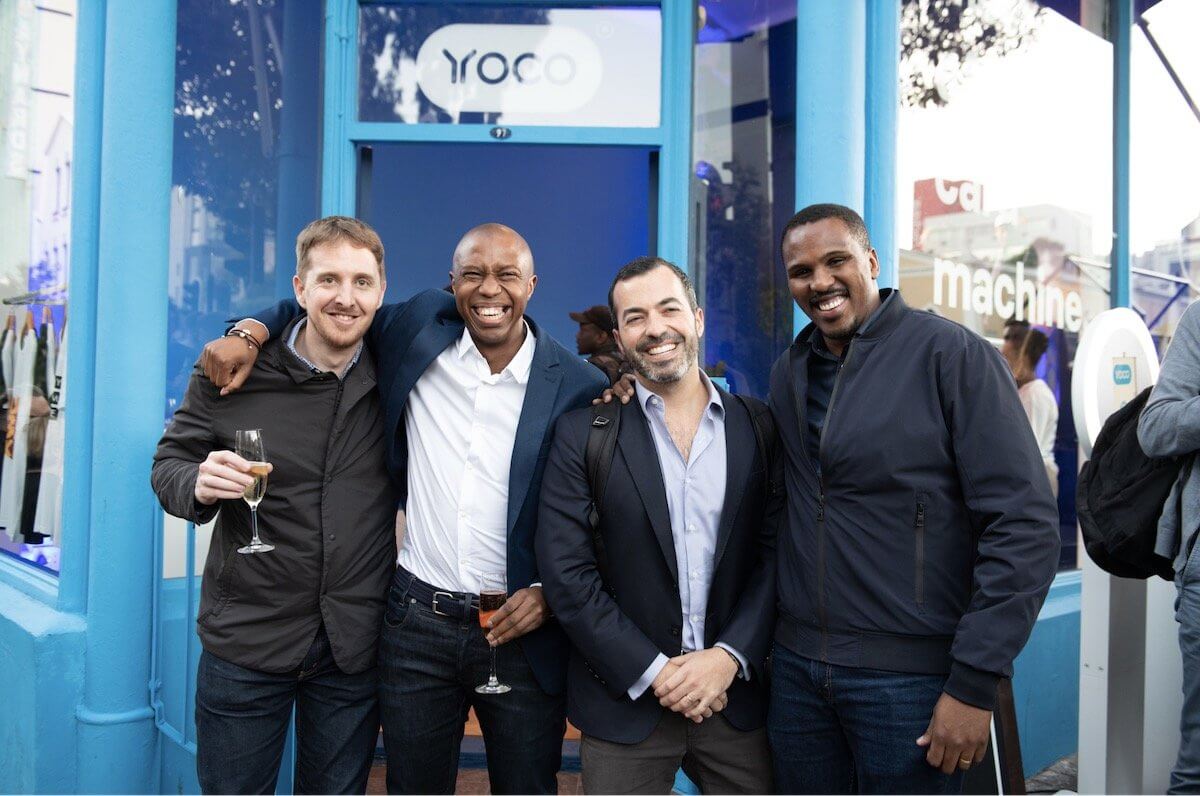 And wait we did. When the right space did become available, the trigger was pulled and 97 Shortmarket Street – perched on the corner of Bree – was ours. Then the hard work began to create the Yoco Bree street store.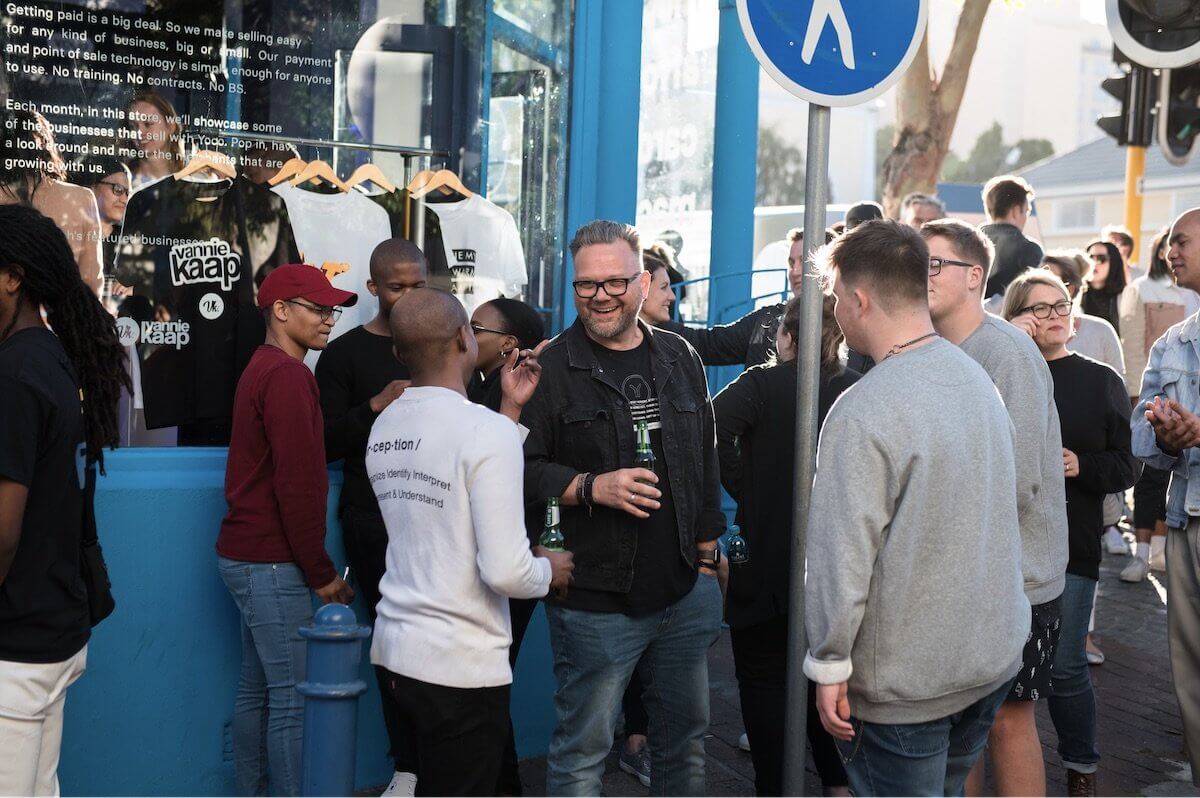 The perfect start
The launch event was immediate evidence that we'd made the right decision, with First Thursdays providing a great platform to introduce our space to the city. Foot traffic took care of itself as Capetonians flocked to Bree Street to socialise and celebrate.

The Yoco family began arriving from the office at 16:00. By 17:00, First Thursdays was in full swing. The DJ was playing infectious beats and nearly 100 Yoco people were enjoying beer and bubbly. Many curious passers-by stopped to have a look around.

With Vannie Kaap and Black Betty popups to browse – plus free booze to sip on – the trickle became a torrent and the space reached capacity before live music even began.
Begin as you mean to continue

The launch event set the tone for how we see the store being used going forward. Yes, there's a coffee bar. And Yoco machines on display. And super fast WiFi.

But first and foremost, it's a place to connect.

Having a street level presence is crucial. Tons of effort goes into Yoco's online presence, but we need to feel real and tangible. Having a place where people can view our card machines for sale also helps.
Making space for our small business community is mission critical
We're committed to sharing a journey of growth with our merchants and the popups have major role to play. Each month, two new Yoco merchants will display their products for anyone to browse and buy.

Vannie Kaap and Black Betty got us off to a great start. Mami Wata and Frank & Myrrh took over in December. If you're a Cape Town based Yoco merchant, it could be you in 2020.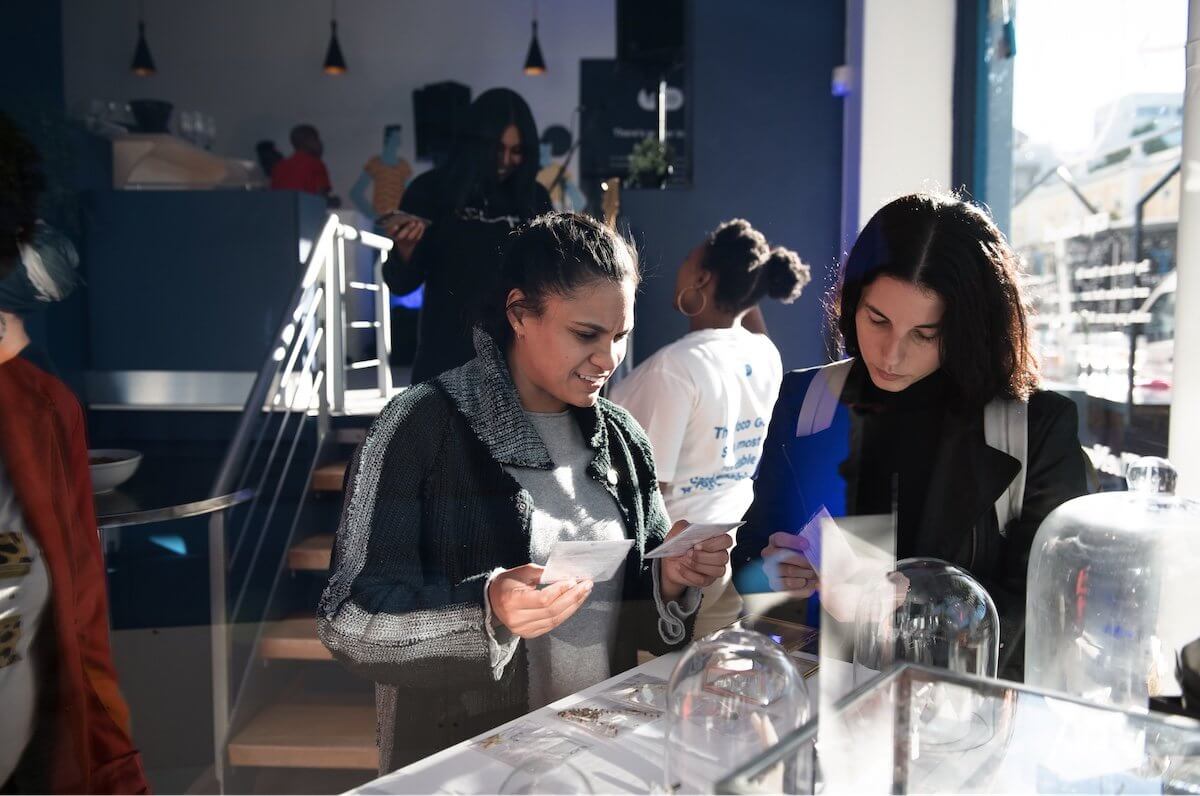 Work, meet, play and ponder
Ultimately, the space exists to empower Yoco employees and our merchants. Host meetings there. Bring your exam pads for a brainstorm. Or take a coffee break.
We're building the biggest community of small businesses in South Africa and beyond. The Bree Street store is yours to enjoy on the journey.
See you there.