2020 has been a challenging year for businesses of all shapes and sizes, but as we head into the peak season, small business owners have an opportunity to go big and make the most of upcoming festive shopping. 
Here are 5 simple things you can do right now to make sure you're locked and loaded as your customers start to return and sales start to pick up again. 🌱
Peak season prep begins here:
1. Update your Yoco POS App
Keeping your Yoco App updated will mean fewer chances of your app not working the way it should. Plus we are constantly improving functionality and adding new features to help you run your business more efficiently. We also recommend spending a bit of time getting familiar with all the features of your Yoco App, so you can take full advantage of all the ways you can simplify how you do business during peak season. 
For example, take a look at this article in our Help Centre to learn more about how to use saved bills and tabs which is a handy function for restaurants and cafes, where you may have simultaneous open orders. 
2. Ensure your account information is correct, and up to date
For new merchants, this means accurately completing your FICA requirements to verify your identity and for existing merchants, it means ensuring that your bank account listed is up to date. 
Both of these will affect your ability to get payouts from Yoco, so make sure your account information is all in order before peak season is here. 
3. Invest in a power bank and keep your devices charged 
Businesses shouldn't be dependent on battery life! That's why we recommend charging your Yoco card machine for an hour outside of business hours, regularly. (Avoid charging overnight as this may damage your device.) 
A fully charged Yoco Go should last up to 500 transactions, but just in case that's when the power bank comes in handy. Don't forget to keep your smartphone charged up too. 
4. Enable online payments in your Business Portal
The festive season is the perfect time to try out Yoco's online payment suite. You can sell online without an e-commerce store using a simple link that enables online card payments securely.
Or, you can use themed Gift Vouchers as a peak season promotion. 🎁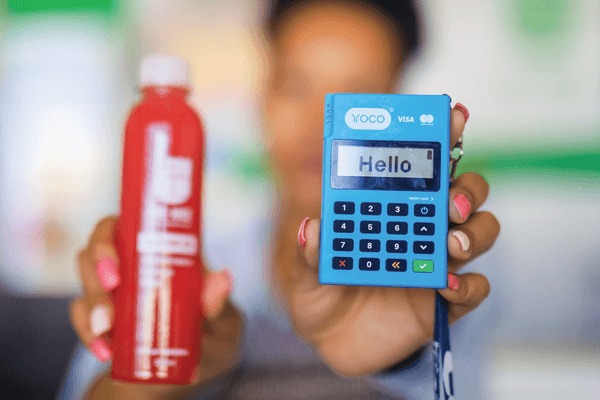 5. Do a small Yoco refresher with your team
One of the ways to ensure that you're making the most of the Yoco App, Business Portal, and your card machine is to do regular training refreshers with your staff, especially ahead of the peak season. 
This includes doing a few test transactions if it's been a while since you've used your Yoco card machine, or running through processes and procedures so that you can do business efficiently when it counts. 
This is a great way to see where there are knowledge gaps or where you might need to contact Yoco's support team. 
If you have questions or concerns, you can get in touch with us via the Live Chat in your Yoco App, via the Business Portal, or on our website. 
If you want to learn more, you can visit the Yoco Help Centre.