It was too tempting to open this piece with a line from Rocky Balboa. And, in a rare turn of events, totally appropriate. Because by their own admission, Smokin' Joe's serves up knockout burgers.
Based in Problem Mkhize Road in the bright suburb of Berea, brothers Mo and Yusuf Bassa have rolled with the punches to get where they are today. Just four years ago, founder and head chef Yusuf was fighting to make a name for himself at the Musgrave Market.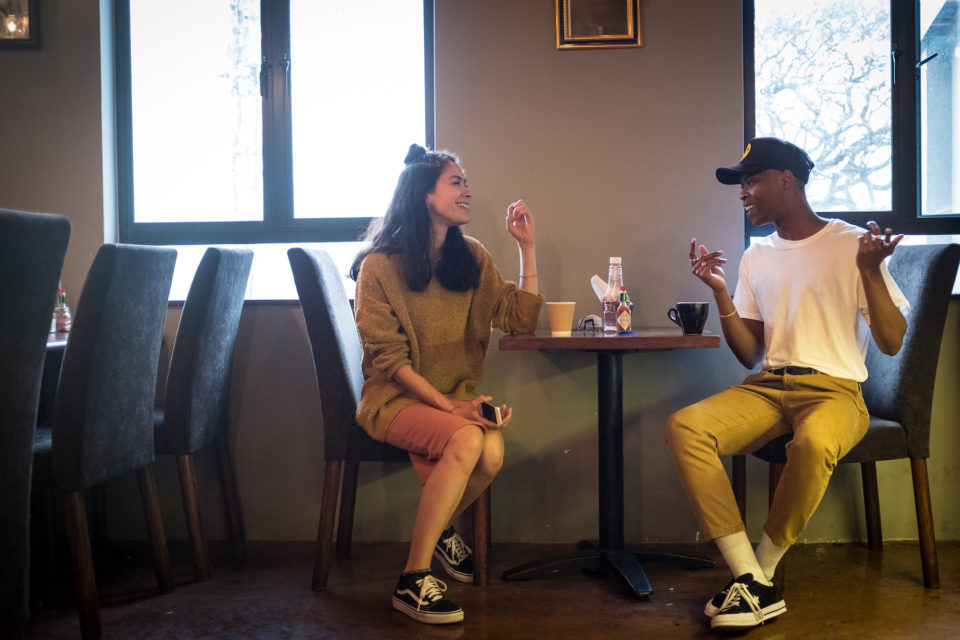 "He had perfected his recipe and decided he was gonna go for this thing. The first Friday at the market didn't go too well. But people got to know him a bit and it grew from there. I went overseas for a while and by the time I got back, he was really taking off."
Some people give you the sense that they were born to do something specific in life; to break records in a very particular field. Chatting to Mo, it's quite clear Yusuf isn't like that. He could have done just about anything.
"Yusuf had done a chef's course but he never did anything with it and he did Psychology and Law at UCT. Then he went overseas for a couple of years. That's when he saw the burger trend coming up and it ignited this passion in him. He kept saying I can make it better. I'm gonna do this."
Passion and sweat in the ring
Passion is the definitive word. It drives Yusuf to master every element of his craft. Is the service smooth? Is the atmosphere right? Is the food the highest possible quality?
His competitive streak got the business off the ground. Building a strong following at markets took two years of sweat. Once Yusuf felt secure in his reputation and had saved enough to take the next step, he called on Mo.
"I'm not Smokin' Joe's. That's Yusuf, 100%. I'm just the face. I came in to give Yusuf a hand when he needed help and gradually got more involved. He was mostly in the back and stuff needed to happen in the front. We didn't have staff. We had to learn and do it ourselves."
Success doesn't happen without spending time on the ropes. Even when a business builds momentum, challenges appear. Yusuf has his way of doing things and struggled to let other people take responsibility in the kitchen. Doing 50-odd burgers a day at markets is possible for one person. But scale that up to full restaurant volumes and things change fast. He had to adapt.
Moving up weight classes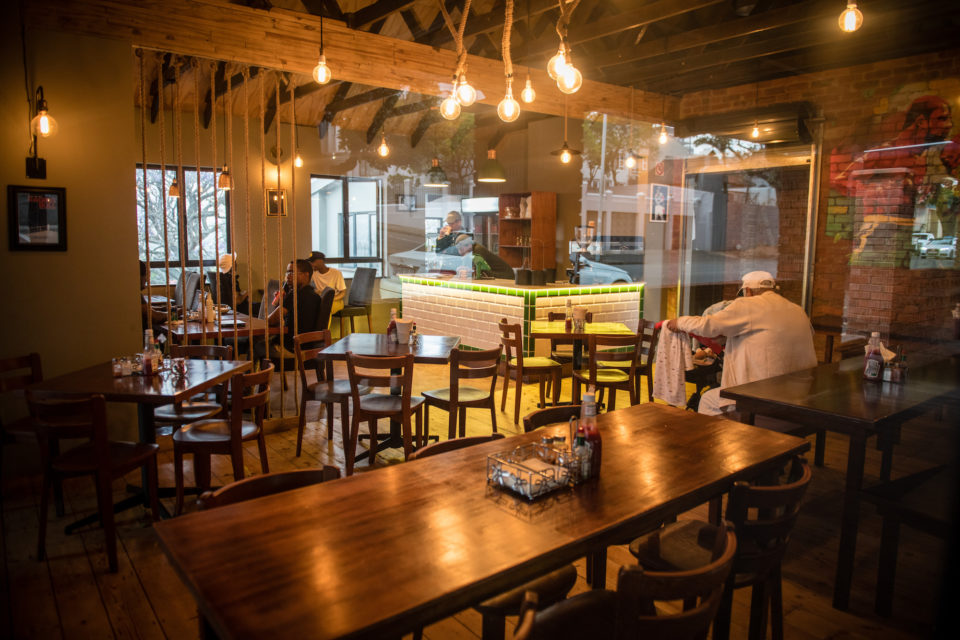 From focussing exclusively on the cooking, Yusuf took on responsibilities like stock management and office admin. All the while sharing his secrets with new staff, teaching them to craft food his way. And adding new dishes to his repertoire of signature fare.
Today, Yusuf is confident and enjoys experimenting. Smokin' Joe's is almost as famous for shakes and steaks as they are for burgers and fries. They've tried limited edition takeaway-only menus, to rave reviews. They've added special one-day-only meals to gauge customer interest. And while they're enjoying the moment, Mo always has one eye on the future.
"We want to open a different type of kitchen. There's no real authentic taco place in Durban, so why not do that? The food scene is booming. It's a smaller city, everyone knows everyone in the industry. Places like Eish Sushi, Wicked Waffles, Sugarlicious, Incendio Pizza, Skyline, Wingman Coffee. All doing great, all growing."
Incidentally, Durban's tightly woven small businesses community led Smokin' Joe's to Yoco. A couple of years ago, Mo and Yusuf were getting equipment for their first space in Musgrave. It was just two weeks before opening day when they stumbled upon our card machine.
"With card payments, we didn't know how to go about it. We went to get a coffee machine from Lineage and the guys said we should try this thing. We knew about the process with the big banks but we didn't have time. We phoned Yoco and in a few days we were up and running. It made people take us more seriously as a business."
Having been in their heavyweight Essenwood venue for a few months now, Mo and Yusuf are looking forward to what lies ahead. With first-class food, the fans in their corner and passion to burn, Smokin' Joe's is already a champion of Durban's burger scene.
You can keep up with the action by following them on Facebook and Instagram.